Upcoming Events!
November 2020
"Learning on the Go" at the Laundromat

Give Me Five! along with other community agencies will be making unannounced stops at Jet Express Laundromat and Blue Kangaroo to share books and activities following the "learning on the go" model. Hope to see you there!

Mobile Food Pantry

Date: Tusday, November 17th
Time: 4 p.m.
Location: Old Library Parking Lot at 225 N. Grove Ave., Elgin, IL 60120.

The Northern Illinois Food Bank will bring their Mobile Food Pantry to distribute groceries to families in need. The distribution is a contactless drive-thru model of pre-packed boxes of groceries. No ID, proof of address or income is needed. Give Me Five! along with other community partners will be on hand with books, activities, and informational flyers.

WIC Newborn Baby Care Zoom Class

Date: Tusday, November 24th
Time: 5 p.m.
Location: Advocate Sherman Hospital at 1425 N Randall Rd, Elgin, IL 60123.

Advocate Sherman Hospital in collaboration with WIC offers Free Prenatal Classes for WIC participants. Give Me Five! provides a bag with a Mouse Paint book and other important information for WIC families, then during the Newborn Baby Care Class, Give Me Five! pops in to share how Talk, Play, Read, Do and Write in everyday experiences will help get children ready for learning in Kindergarten!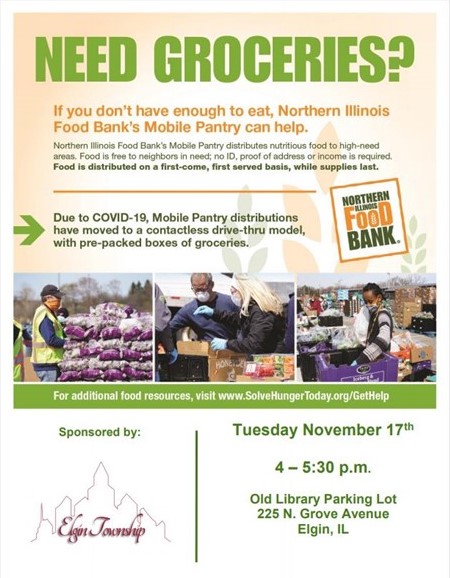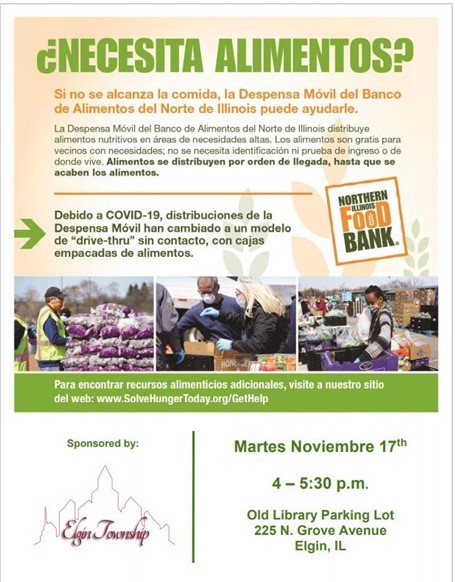 *** You can now follow U-46 Give Me Five! on Instagram! ***