June 2019
2019 Summer Lunch Programs

June 3, 2019

Give Me Five!

has made stops at Izaac Walton Community Center, Astor Community Center and Holy Trinity Church to share activities and books with the families.
Gail Borden Book Mobile

Thursday June 6, 2019 11:30 a.m. – 1:30 p.m:

The YWCA Metropolitan Chicago partnered with

Give Me Five!

, EPEL, Gail Borden Library and School District U-46 to bring some summer fun to the park. All of the 60 children who stopped by took home books, visited the Gail Borden Book Mobile, played games and made a craft and enjoyed story time with the Gail Borden Library!
Mobile Food Pantries

Tuesday June 11, 2019 from 4:00-5:30

Thank you to Squire Apartments and the Northern Illinois Food Bank and the Mobile Food Pantries that was able to bring food to 114 households that would fee over 470 individuals.

Give Me Five!

participating to share Early childhood resources, books and activities to do with their children focusing on the

Give Me Five!

message.

Summer Kick-Off

Tuesday June 11, 2019 from 6:00 m. – 8:00 p.m.:

Families in the Streamwood area enjoyed a night of games, food, and magic thanks to Streamwood Park District and Poplar Creek Public Library. A big "Thank you" to Maria and Julie from P.A.T. for stopping by and helping. Children who tried the

Give Me Five!

bean bag game took home magnifying glasses or stampers. Several children tried it more than once!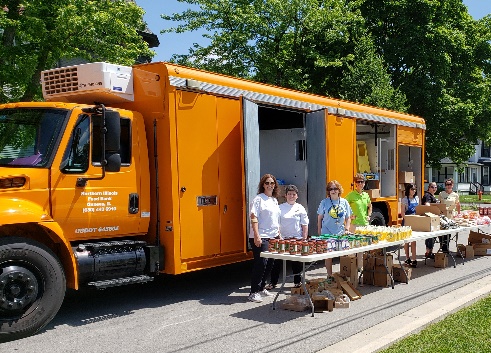 Mobile Food Pantry

Tuesday June 18, 2019 11:30 a.m.-1p.m.

The Northern Illinois Food Bank brought the Mobile Food Pantry to the summer lunch program at St. Francis Park. EPEL's Board of Directors came out to volunteer with the distribution as well as providing First Books to children. Other community agencies, including the Gail Borden Book Mobile, came along with Give Me Five! to share books and other resources.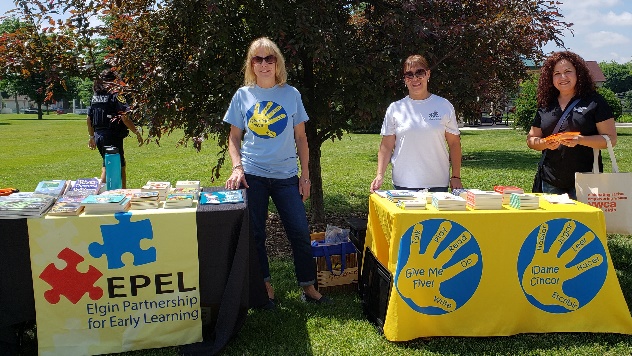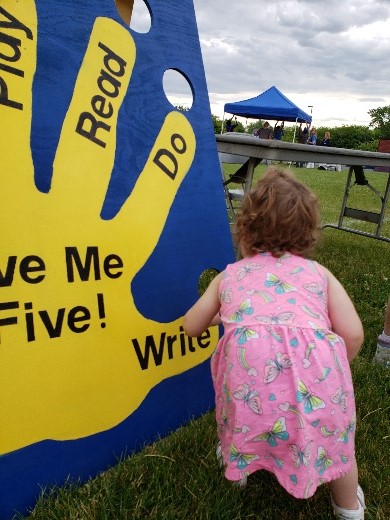 *** You can now follow U-46 Give Me Five! on Instagram! ***