December 2019
Story Time at the Laundromat

During an unexpected stop to the Laundromats on December 11th, Give Me Five! was able to share brand new books and other goodies with children thanks to a wonderful donation from SCARCE!

Tuesday, December 17th



Give Me Five! presented to a group of 11 adults on the important role that they have in ensuring that their child is ready for Learning in Kindergarten. Parents learned about the Give Me Five! message and how it is incorporated into everyday experiences with their child beginning at BIRTH!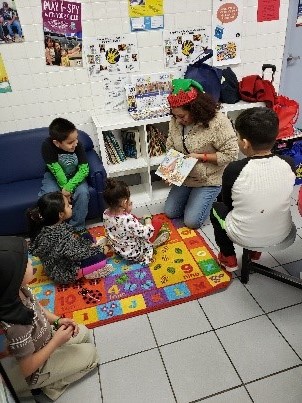 Jet Xpress Annual Christmas Bike Give-a-way

Friday, December 20th

Give Me Five! collaborated with two wonderful volunteers from the Elgin YWCA to bring story time to children as their families were doing laundry or waiting for the raffle. The children made jingle bell bracelets, sang Christmas Carols, listened to Christmas stories and colored wintry pictures. EPEL and SCARCE donated books for the children to take home in an official Give Me Five! bag!