September 2019
Learning Math Concepts through Literature

Tuesday, September 3rd

Give Me Five! collaborated with Elgin Partnership for Early Learning (EPEL) to present "Learning Math Concepts through Literature" to a group of Family Care Providers. Not only did the Early Educators brainstorm new ways to bring math to their programs, but they also received many new books to read!

Story Time at the Laundromat

These brothers sat and listened to the story Go Away Big Green Monster and then created their own Monster paper bag puppet! Each one was able to take a book home with them too!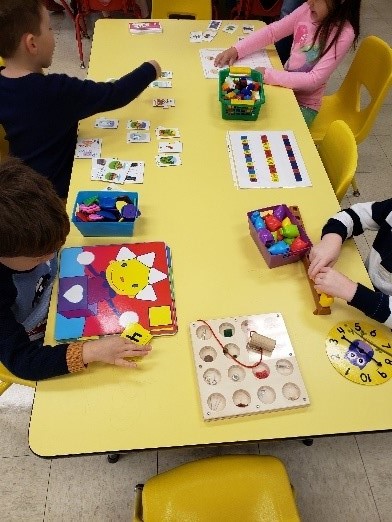 Early Childhood Visits

U-46 is rich with Early Childhood Programs that help ensure that our youngest learners will be "Ready for Learning in Kindergarten." Here are just a couple of the activities that our preschool programs had prepared for their students!
*** You can now follow U-46 Give Me Five! on Instagram! ***