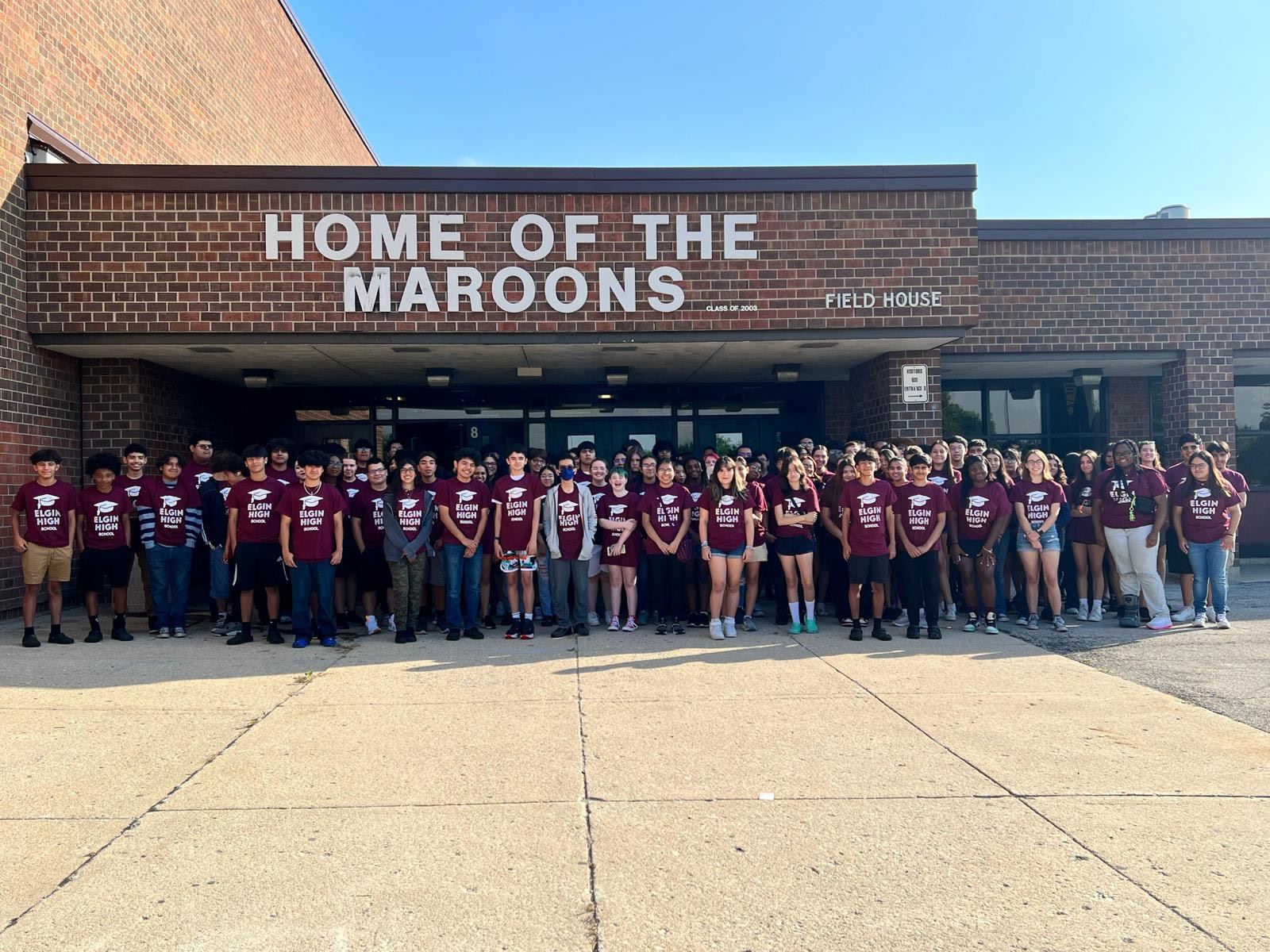 Welcome to Elgin High School Class of 2027!

My name is Rafael Martinez-Ortiz, Assistant Principal for Freshman of Success. My main responsibility is to make sure that our 9th graders have a successful high school experience and transition.

What success for a 9th grader looks like?

As we recognize the diversity and assets that all of our students bring to the classroom and our community, there are key indicators that shows that a student is succesful during their freshman year:

1. Passing all core classes (Math, Science, English and Social Science) and earn 10 credits by the end of their freshman year. Research shows that incoming freshmen that "pass all their academic classes will most likely graduate from high school in four years" . Many students think that high school is difficult, but in reality their is a higher increase of the academic effort in your classes. Your particpation, completion of assignments and classwork (formative assessments) and summative assessments will help you to develop the skills that you need to be college and career ready. Always look at every challenge with a growth mindset. Finally, look for help if you need. Know that your counselor, teachers, administrators and social workers are here for you and to help you.

2. Involvement in extracurricular activities. "Recent research suggests that participation in extracurricular activities may increase students' sense of engagement or attachment to their school, and thereby decrease the likelihood of school failure and dropping out (Lamborn et al, 1992; Finn, 1993)". We offer many opportunities for you in Elgin High School. Please be engaged and think about your legacy in four years. What do you want to leave behind for the generations to come? Be involved in sports, clubs, or advisory committees. Your voice is important to us and for the community. You can make a difference and the experience better for the incoming freshman that will come after you! Be a positive role model and advocate for what is right.

If you have any questions, please contact me at rafaeljosemartinez@u-46.org, and follow me in Twitter. Also, contact me in my phone: 847-888-5100 extension 4857.