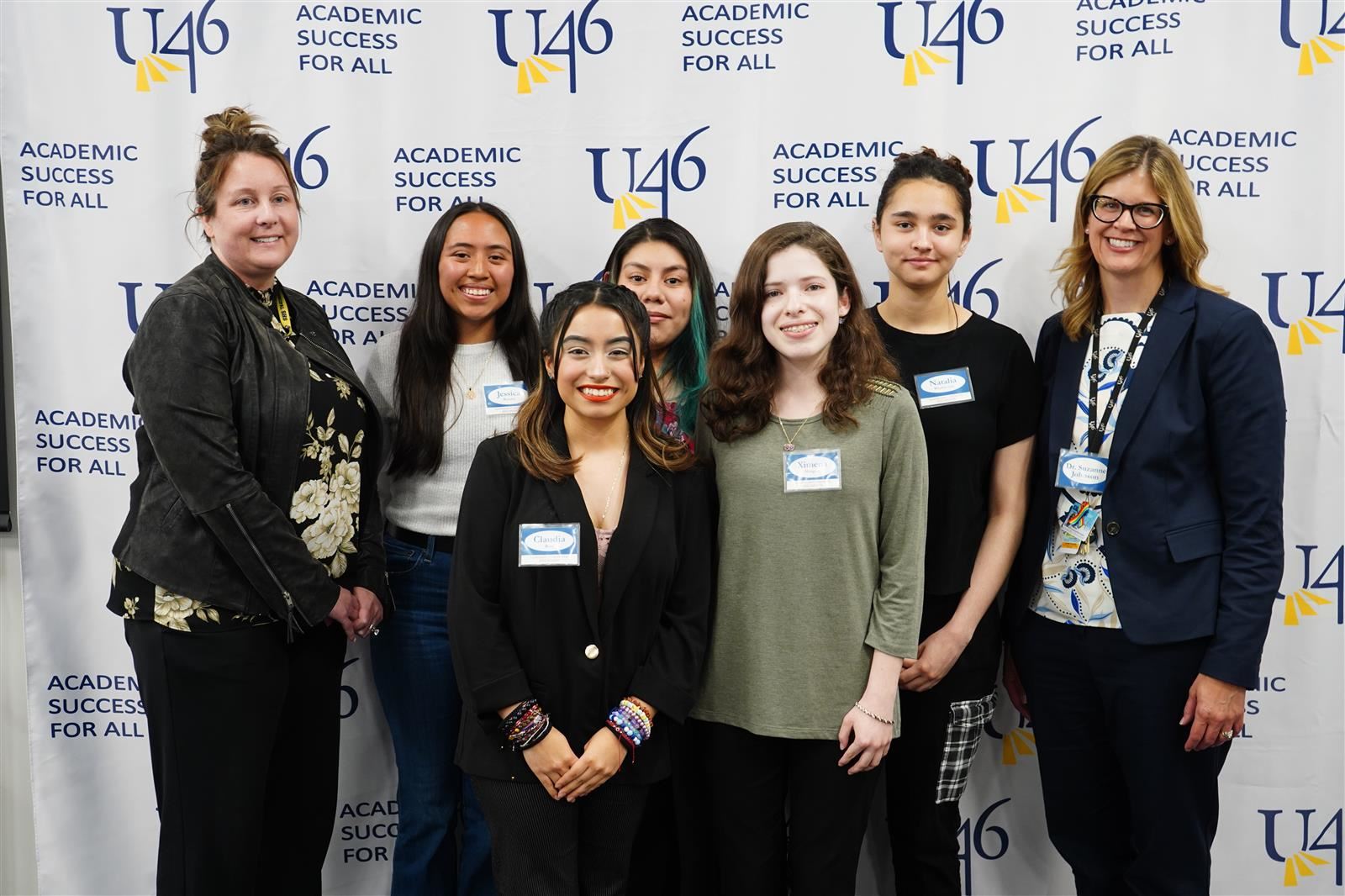 Ambitious. Driven. Creative. Compassionate. These are some of the words we see over and over again when we read the recommendation letters for our Superintendent's Scholarship applicants.

The Superintendent's Scholarship at School District U-46 supports first-generation college students as they pursue higher education. Since 2012, hundreds of U-46 graduates have received this prestigious award, including Nancy Cortez, Class of 2023, who told us that with the help of adults in her life, determination, and this scholarship, she felt able to achieve the goals she had set for herself. Today, Nancy is working on her time management skills while attending Illinois State University, with a double major in Psychology and Spanish.

Every year, generous donors like you partner with the U-46 Educational Foundation to help foster our students' dreams. Your support of the Superintendent's Scholarship will not only help a deserving first-generation student financially, it will let them know that their community is standing beside them as they take their first steps toward higher education.

You can make a difference in a student's life. Don't miss out on this great opportunity to help build brighter futures for deserving U-46 students.

To Donate:

Click here. In the Donation Details, be sure to tell us that you would like your donation to go towards the Superintendent's Scholarship.

To Apply:

The application for the Superintendent's Scholarship will be available in January 2024, and recipients will be announced in April. Be sure to follow the U-46 Educational Foundation on social media or subscribe to our newsletter for all of our latest announcements.

Past Winners:

Learn more about the Class of 2021 winners.
U-46 Educational Foundation

Coordinator, Jean Bednar

847-888-5000 Ext. 5040

355 E. Chicago St., Elgin, IL 60120