Community Events Nearby / Eventos de la Comunidad Cernanos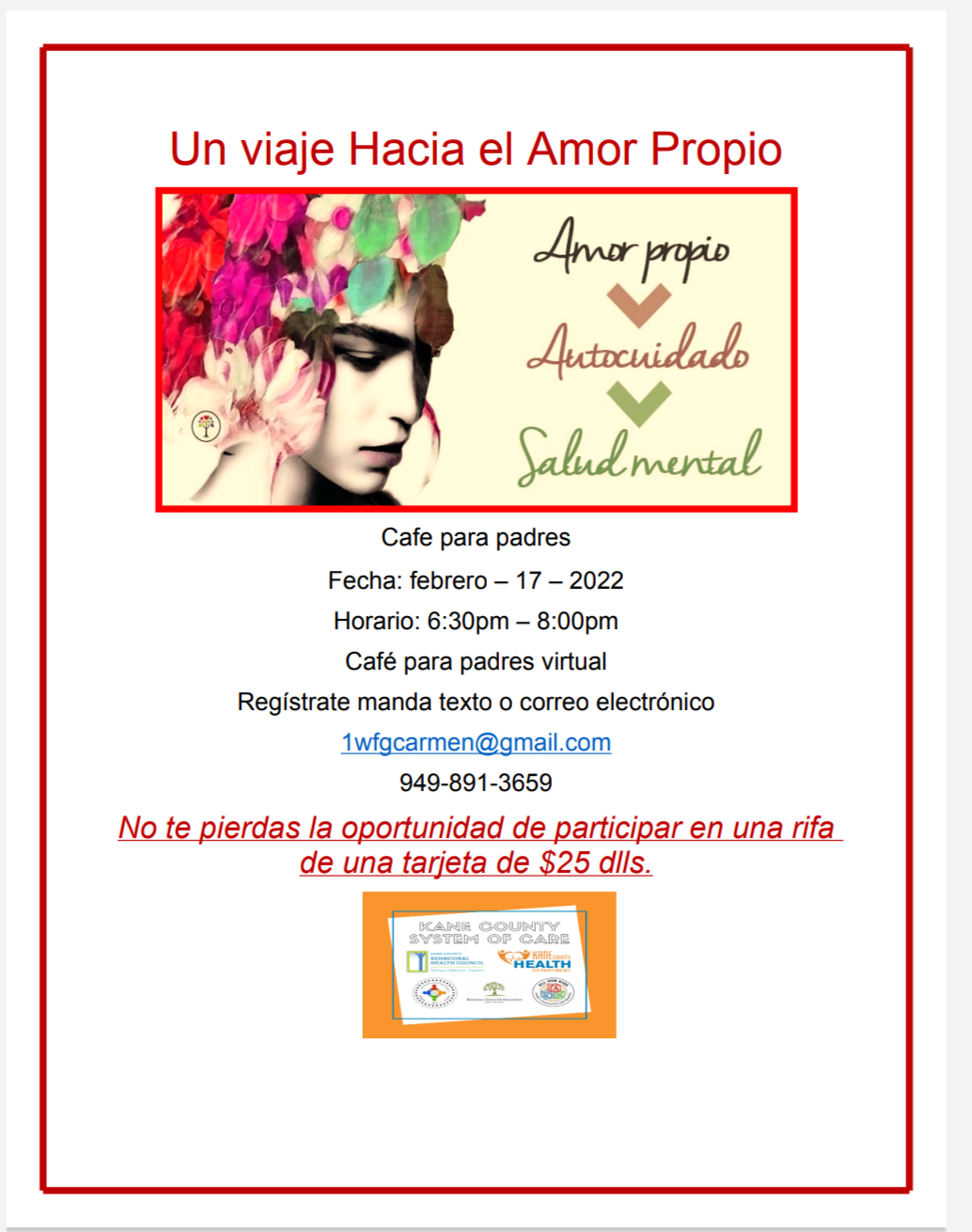 ELGIN FOOD BANK DATES

NO QUESTIONS ASKED, NO PAPERWORK NEEDED! STARTS AT 4PM

------------------------------------

FECHAS DE LA DESPENSA DE ALIMENTOS EN ELGIN

NO SE HACEN PREGUNTAS, NO SE REQUIEREN DOCUMENTOS! ENTREGA DE ALIMENTOS COMIENZA A LA 4PM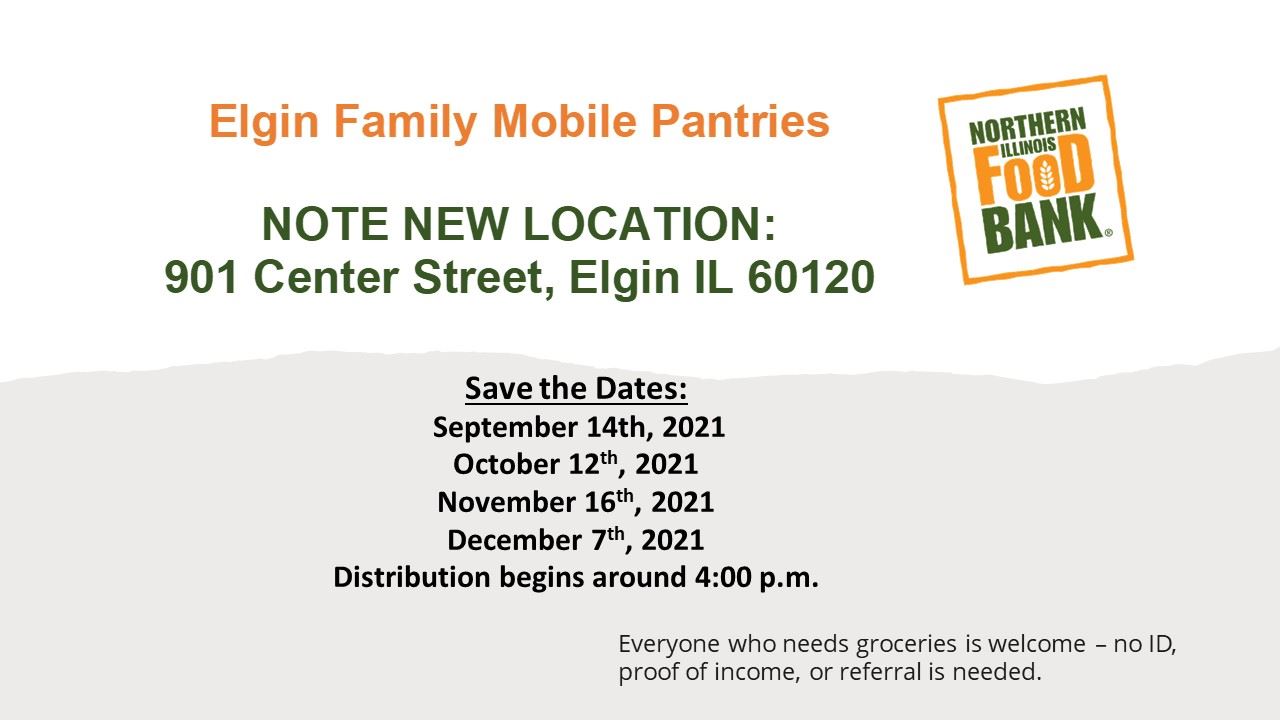 The Community Crisis Center and the Salvation Army are planning for Hope for the Holidays

------------------------------------

El Centro Comunitario de Crisis y el Ejército de Salvación están planeando Hope for the Holidays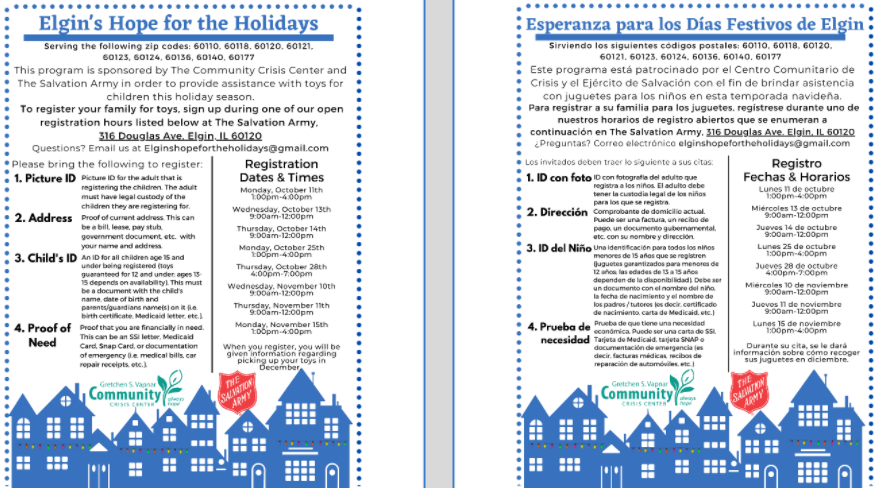 HSA ELGIN Free Medical Services

------------------------------------

HSA ELGIN Servicios Medicos Gratuitos
This is info about what they will offer on 11/13/ 21 & 11/14/21 @ Jusdon, and it's open to EVERYONE (all ages) so a great resource for parents to get glasses/dental/medical/etc... as well as children.

The clinic includes Dental Care (dental exams, x-rays, fillings, extractions, and cleaning), Vision Care (eye exams, and free glasses), Medical Care: screenings (blood pressure, cholesterol, glucose), medical consultations, women's health, cancer screening, lifestyle counseling (how to increase health and longevity, spiritual counseling and prayer), foot care, relaxing massage (head & neck) and other clinical services.

---------------------------------------------------------------------------

Esta es información sobre lo que ofrecerán el 13 de noviembre 2021 y el 14 de noviembre de 2021 en Jusdon, y está abierto a TODOS (todas las edades), por lo que es un gran recurso para que los padres obtengan anteojos / servicios dentales / médicos / etc ... así como para los niños. .


La clínica incluye atención dental (exámenes dentales, radiografías, empastes, extracciones y limpieza), atención de la vista (exámenes de la vista y anteojos gratis), atención médica: exámenes de detección (presión arterial, colesterol, glucosa), consultas médicas, salud de la mujer , detección de cáncer, asesoramiento sobre el estilo de vida (cómo aumentar la salud y la longevidad, asesoramiento espiritual y oración), cuidado de los pies, masajes relajantes (cabeza y cuello) y otros servicios clínicos.