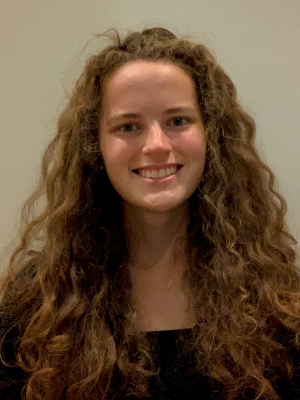 Phone:
Email:
Degrees and Certifications:
Jessica Pearce

Jessica Pearce served as the 2021-22 Student Advisor to the U-46 Board of Education. She is a Class of 2022 graduate of Bartlett High School.

Jessica began her U-46 career when she attended kindergarten at Wayne Elementary School. As a motivated student with strong communication and organizational skills, Jessica was involved in the Bartlett High School Band as a Trumpet Section Leader who helped teach and lead other members in the band community. She was also the Vice President of the Academy Student Advisory Council and helped develop student-led academy programs and events for underclassmen.

In addition to her leadership abilities, Jessica demonstrated her commitment to Bartlett High School by her involvement in the Superintendent's Student Advisory Council, Principal's Advisory Board, Marching Band, Jazz Band, Concert Band and Pep Band. She is proud to be following in her sister, Casey's footsteps, who was the 2017-18 Student Advisor to the Board of Education.