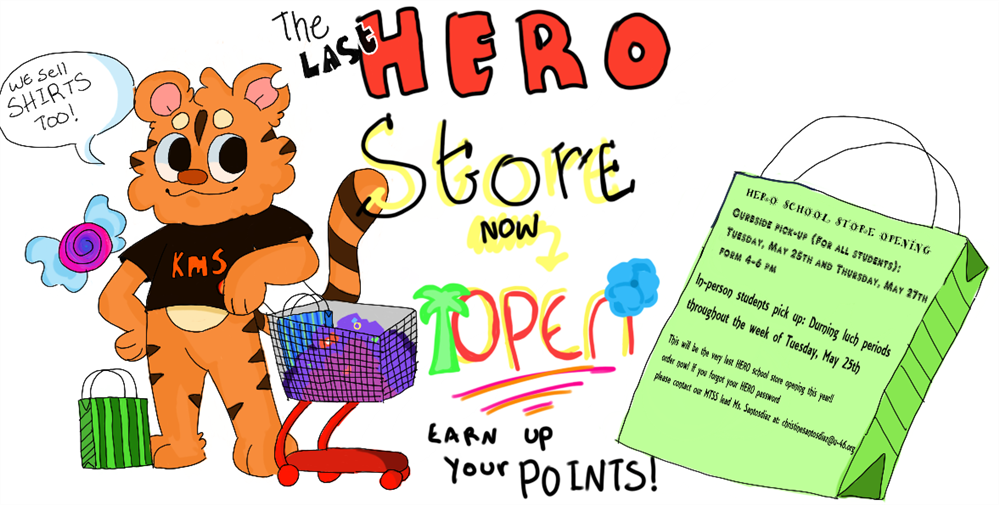 THANK YOU FOR SHOPPING AT OUR HERO SCHOOL STORE THIS PAST YEAR!

The school store opens during the last week of each quarter. In-Person and Curbside Pick-Up Services are available for all Kimball students.

Curbside Pick-Up is is located by the main entrance in the parking lot off of McLean Blvd. If participating in curbside pick-up, please maintain social distancing by staying in your car and wearing a mask. Thank you!