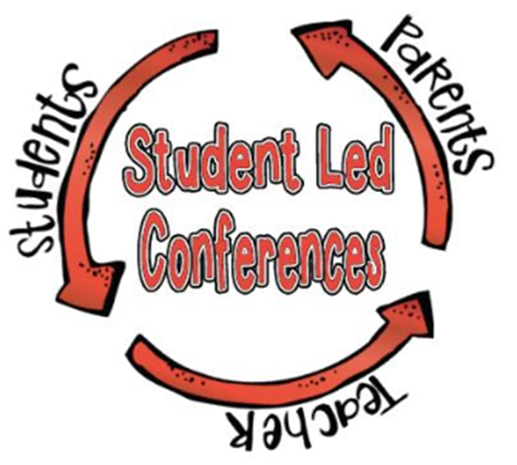 Student Led Conferences Wednesday, January 30, 2019
Student Led Conferences

Wednesday, January 30, 2019— 4:00 to 6:30 PM

Sign up for time with your child's classroom teacher!

PURPOSE: Goal setting and reflection on progress is a skill for life.

Student involvement in the conference makes learning active and encourages students to take responsibility for their learning.

Other Happenings!

Sample healthy snacks, learn about food choices for lunch & meet Food Service Staff in the Multi-Purpose Room.

Support Staff, including Social Worker and Special Education Staff will be available to talk with families in the Learning Center.

Water & Small snack available

Your attendance at Student Led Conferences = One entry for Raffle!

RAFFLE PRIZES:

¨ Set of five (5) passes for Pump It UP, Crystal Lake for free Open Jump

¨ $20 Gift Certificate—Butera Grocery

¨ $25 Gift Card –Alexanders Café-Rookies-Old Republic-Village Squire Restaurants

¨ $ 5 Gift Certificate – Van's Frozen Custard

STEPS to Enter Raffle:

Participate in Student Led Conference on January 30th.

Earn a "Family PAW" from classroom teacher to put into Raffle Basket.

Raffle drawing will be held the morning of January 31st.

Winners will be contacted immediately.