Return to Headlines
U-46 High Schoolers' Artwork Featured in Illinois High School Art Exhibition
March 16, 2022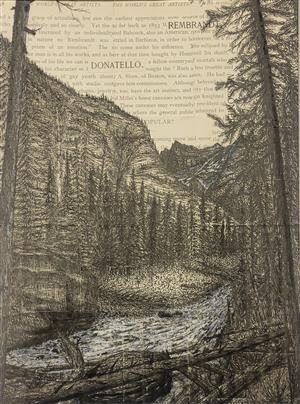 Eighteen Bartlett High School students have had their artwork accepted for competition in the Ninth Annual Illinois High School Art Exhibition, running through April 28 at the Bridgeport Art Center in Chicago. Senior Katie Pajeau of South Elgin High School also had artwork chosen for the competition.
More than $2.5 million in college art scholarship offers were made to these U-46 students as part of the selection process.
"This has been a record-setting year," said Bartlett High School Art Teacher Michelle Zappia-Eickmeier, one of four art teachers at the school.
BHS seniors Ava Barclay, Gavin Devereaux, Anthony Durante, Ana Ehlers, Ashley Fujii, Nate Garcia, Alyssa Germann, Jaylen Harmon, Balene Kroeger, Allison Pillers, Lupita Platas Madera, Nicole Poienar and Melanie Serna are taking part in the show's Senior Scholarship Exhibition. Barclay, Devereaux, Kroeger, Pillers and Poienar will have their artwork displayed onsite.
BHS students with artwork displayed onsite in the show's Northern Regional Exhibition are Gavin Dankowski, Alicia Gomez, Viktoria Kulec, Gabriela Romero and Mia Ulloa.
At the beginning of the school year, upper-level advanced art students are encouraged to put a portfolio of their work together, Zappia-Eickmeier said.
"We talk about what pieces are the best pieces, what they should submit," she said. "They write an artist's statement about each piece they submit, explaining the process and ideas behind the artwork."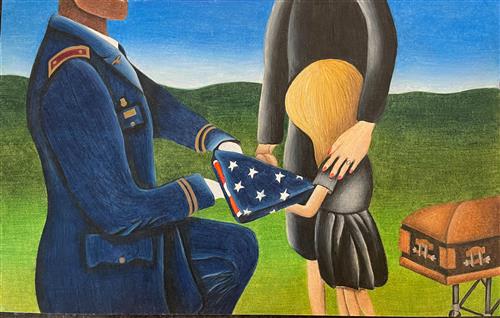 Portfolios are sent to colleges affiliated with the Illinois High School Art Exhibition.
"Most schools offer four-year renewable scholarships," Zappia-Eickmeier said. "So if a student is offered a $25,0000 scholarship, the college is actually offering $100,000."
BHS senior Anthony Durante submitted a portfolio filled with digital photos and digital art pieces made from mixed media. In just a few weeks, he began to receive scholarship offers.
"I was really excited," Durante said in a phone interview. "I've put so much work into it the last four years, taking art classes at school - it's cool to have that work pay off and get recognized."
Durante plans to major in art/photography at California State University - Northridge.
BHS senior Lupita Platas Madera's portfolio featured traditional drawings with pencil and colored-pencil.
"I have a preference for drawing faces," said Platas Madera, who plans to study art at Northern Illinois University in DeKalb, and was thrilled to receive a number of emails with college-scholarship offers.
"It is an honor. A lot of time as an artist, you don't feel noticed that much. What you do might be seen as a hobby," Platas Madera said. "To be given a chance to be offered scholarship money - it is rejuvenating."
For more information on the Illinois High School Art Exhibition, visit www.bridgeportart.com.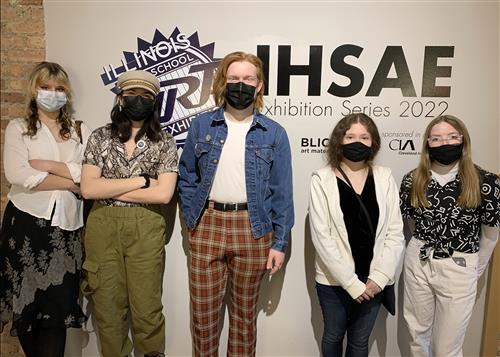 Above - students from Bartlett High School attend the IHSAE exhibit. From left to right, the students are Viktoria Kulec, Ava Barclay, Gavin Devereaux, Lupita Platos Madera and Alyssa Germann.