Return to Headlines
Important announcement from Dr. Sanders
Este mensaje se repetirá en español
Jan. 31, 2023
Dear U-46 Families, Students, and Community,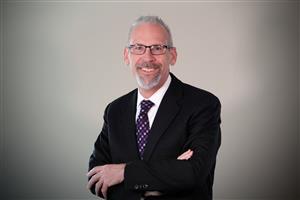 I am writing today to let you know that the Illinois State Board of Education will be naming me the next State Superintendent of Education. You can read the announcement from ISBE here and the news release from U-46 here.
U-46 has been more than a place of employment for me for the past 15 years. It has been my home (literally for my family, with both of my children graduating from U-46). Working in this district has fulfilled me in so many ways, most importantly working alongside an amazing group of educators and support professionals who devote themselves to improving the lives of kids every single day.
Sharing this news with you is bittersweet. While I have such a strong connection to U-46, I have always set my sights on serving in the role of state superintendent. It is the only position that I would consider leaving U-46 to accept, and the fact that I was selected is an honor that I cannot decline.
I will remain in U-46 for the next few weeks as the Board considers its next steps relative to the leadership of the school district. I know that we have built a solid team in U-46, and that the important work we are doing will continue under the stable governance of our U-46 Board of Education.
All my best,
Dr. Tony Sanders
Superintendent
School District U-46
---
Anuncio Importante del Dr. Sanders
Estimadas familias, estudiantes y comunidad del Distrito U-46,
Le escribo hoy para informarle que la Junta de Educación del Estado de Illinois me nombrará el próximo Superintendente de Educación del Estado. Puede leer el anuncio del ISBE aquí y el comunicado de prensa del Distrito U-46 aquí.
El Distrito U-46 ha sido más que un lugar de trabajo para mí durante los últimos 15 años. Ha sido mi hogar (literalmente para mi familia con mis dos hijos graduados del Distrito U-46). Trabajar en este distrito me ha satisfecho de muchas maneras, lo más importante el trabajar junto a un increíble grupo de educadores y profesionales de apoyo que se dedican a mejorar la vida de los niños(as) todos los días.
Compartir esta noticia contigo es agridulce. Si bien tengo una conexión tan fuerte con U-46, siempre he puesto mi mirada en desempeñar el papel de superintendente estatal. Es el único puesto que me plantearía dejar al Distrito U-46 para aceptar, y el hecho de haber sido seleccionado es un honor que no puedo negar.
Permaneceré en el Distrito U-46 durante las próximas semanas mientras la Junta considera sus próximos pasos en relación con el liderazgo del distrito escolar. Sé que hemos construido un equipo sólido en U-46 y que el importante trabajo que estamos haciendo continuará bajo la gobernación estable de nuestra Junta de Educación del Distrito U-46.
Mis mejores deseos,
Dr. Tony Sanders
Superintendente
Distrito Escolar U-46