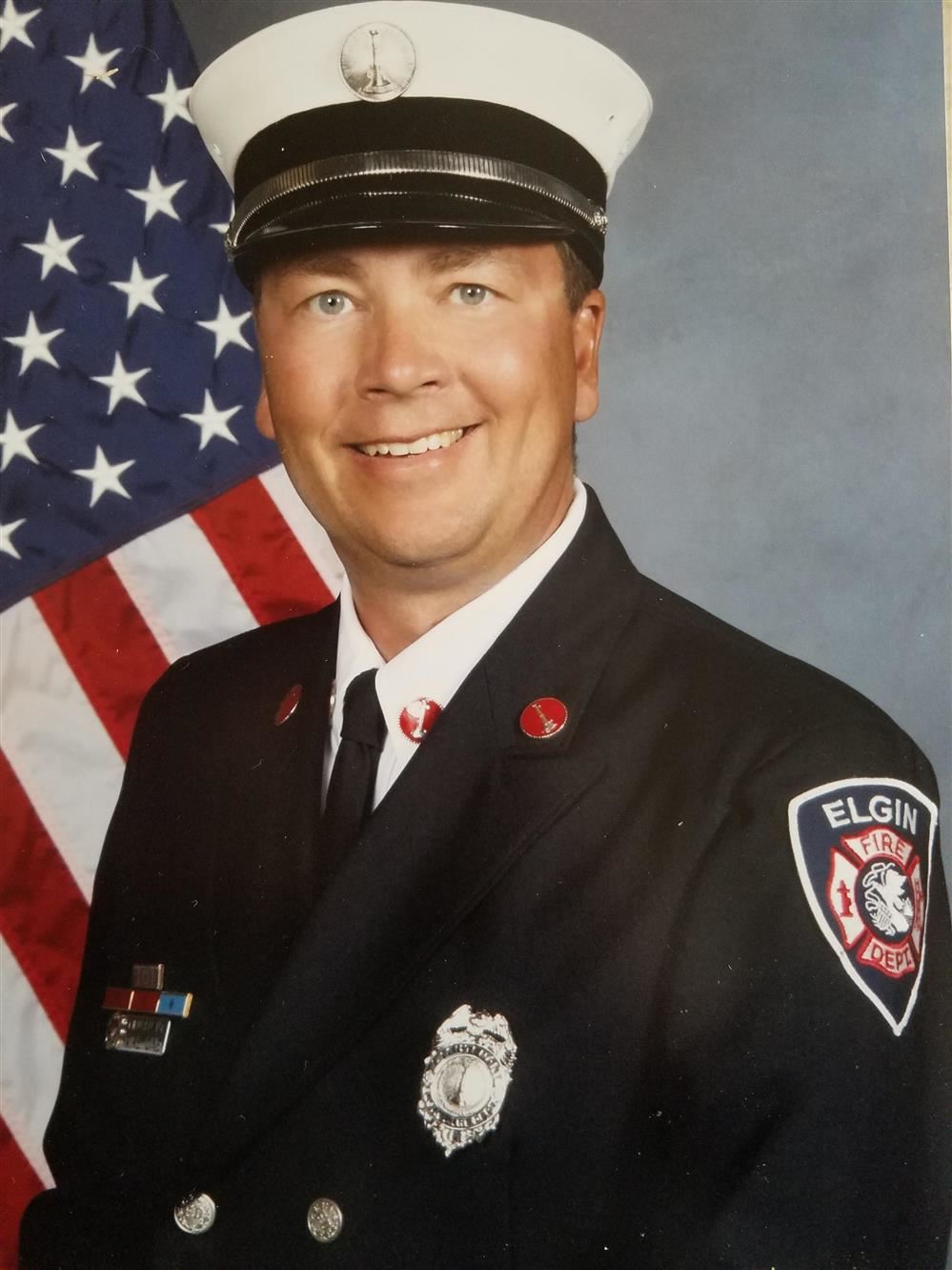 Elgin Fire Department Captain Michael Oine found inspiration for his career close to home. The inspiration was actually inside his family home, sitting at the dinner table.
His dad, Louis Oine, was the longtime chief of the South Elgin Fire Department, and Oine followed in his father's rubber bootsteps.
"I knew I wanted to be a firefighter," said Oine, who has amassed 31 years of experience as a part-time and full-time firefighter.
"You can have a lifelong impact on the life of someone you don't even know," he said
Oine grew up west of Elgin and attended U-46 schools, including Hillcrest Elementary and Abbot Junior High before enrolling at Larkin High School.
At Larkin, Oine played saxophone in the band and also was on the football team. His junior year, Oine played for legendary Coach Ray Haley, who was in the final season of his 28-year LHS career.
Oine remembered catching a touchdown pass – his first as a Royal – in a game against DeKalb High School which then played its games at the Northern Illinois University Stadium. It was a thrill, Oine said, because he had seen NIU's Huskies play there many times while his older sister attended the university.
"I got to say I scored a touchdown in Huskie Stadium," Oine said.
After he graduated LHS in 1987, Oine attended Western Illinois University and earned a degree in economics. He said his Larkin English teacher, Mrs. White, had prepared him so well that his college professors essentially exempted him from freshman year composition class.
But during breaks, Oine said, he would be back home, working shifts as a part-time firefighter. He decided he had found his calling.
Oine landed a full-time job with the Elgin Fire Department in 1994 and has moved steadily up the ranks. After 10 years, he was promoted to lieutenant and then made captain in 2017.
His main focus is running the department's emergency medical services units, though he still answers calls in ambulances and on fire engines.
Oine stresses the importance of continued education in his field.
"There are still things you should be learning even as a captain or a chief," he said. "The day you stop learning is the day you should retire."