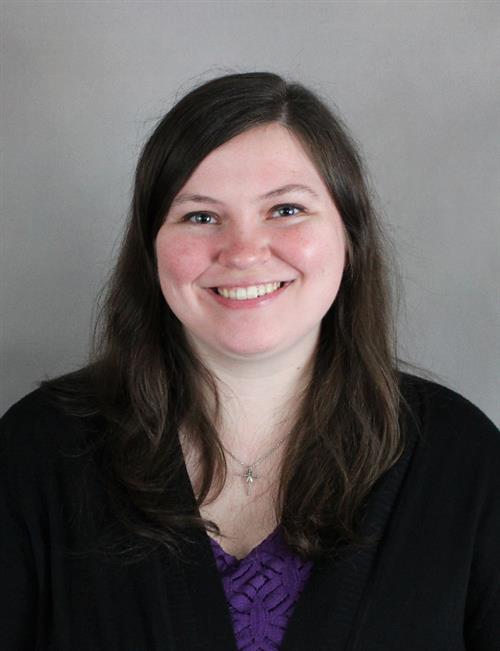 The firm grounding Audrey Kopecky gained while attending the World Languages and International Studies Academy at Streamwood High School helped her plant strong roots in the business world.
Kopecky, a 2013 graduate of Streamwood, works in Naperville as a fraternal outreach coordinator for Catholic Order of Foresters, a life insurance company dating back to 1883 that supports its members through various outreach programs. Kopecky works on the benefit side of the business, traveling to the eastern United States to help plan events with members. She also keeps her writing skills sharp by producing pieces for the Catholic Forester magazine.
This varied palette afforded by her career helps keep Kopecky engaged and enthusiastic. But she is quick to point out that it was a journey, and not a sense of predestination that got her to where she is.
Kopecky was, in fact, first drawn to the Larkin Visual and Performing Arts Academy. But then the World Languages and International Studies offerings caught her attention. Once she entered the Streamwood program, Kopecky says, "I became very interested in the business side of the academy.
"I'm glad I discovered that."
That discovery led her, she recalls to "a very vigorous professional program that really pushed me further. … It helped me home in on what I wanted to do in college and in my career."
Kopecky cites her close work with academy faculty, including web design teacher Dr. Barb Thomas and business teacher Dave Nickoley, for helping her identify and reach her goals. In addition to pushing their student to aim high, "Dr. Thomas and Mr. Nickoley helped me with my transition to college, from reading my application essays to writing letters of recommendation and offering advice. I cannot thank them enough for all their help because without it, I do not know where I would be."
Kopecky's Academy training also helped set her up for a successful run at North Central College in Naperville, from which she received a bachelor of arts degree in marketing with a minor in interactive media studies.
As for the future, Kopecky hopes "to be leading a team, encouraging them to grow and helping to achieve the greater goals of the company."
And, as she pursues those and other career goals, she continues to look back fondly on her Academy training.