2020 Virtual Retirement Celebration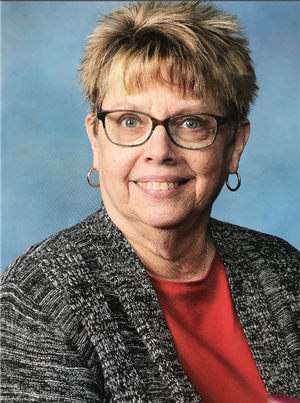 Name: Patricia Conquest
Position: Bartlett High Family & Consumer Science Teacher
Years worked in U-46: 24
What was a special memory at U-46?
Many of my favorite memories are being the FCCLA sponsor, taking groups to Springfield to compete at the state level in each of the areas of Family and Consumer Science. This gave me the opportunity to get to know my students both inside and outside the FACS classroom.
What was your favorite part of your job?
I enjoyed teaching all levels of Fashion. This gave me time to watch many of my students grow and excel more than normal because I had some of them all four years. Having them four years provided me the opportunity to build strong mentoring relationships. Teaching the beginning level of Culinary Arts was also very special and often a little challenging but still rewarding. Hard to believe some kids never have cooked anything but ramen noodles. Giving them a life skill is very rewarding.
What do you enjoy doing outside of your profession?
You might guess I enjoy sewing and cooking. Other things I love to do are spending time with my family including 5 grandchildren and traveling with friends.