2020 Virtual Retirement Celebration
Name: Lynn Wahl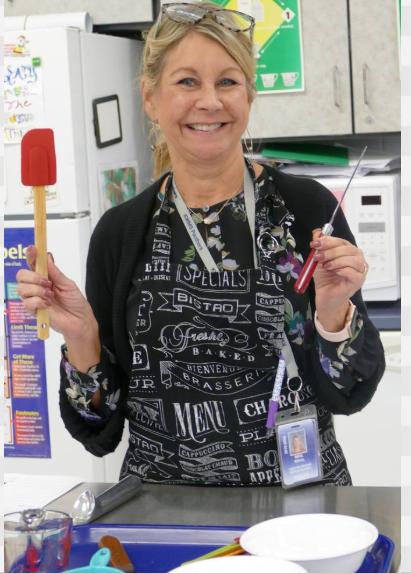 Position: Family and Consumer Science Teacher at Kenyon Woods Middle School
Years worked in U-46: 34+
What was a special memory at U-46?
I moved to Elgin from Madison, Wisconsin in 1981 and took a job traveling between Tefft and Canton Middle School. I took a one year position and was rehired and stayed in U-46 my entire teaching career. Over the years I have taught, Today's Teen, Foods and Nutrition, Clothing and Textiles, AVID, a catering High School Class and I was a Teacher Drug Free Schools Specialist for three years. I then completed my second Masters in Supervision and Administration and served as the Gifted summer School Administrator. For most of my career I have been a Family and Consumer Science Teacher. I have so many favorite memories and the majority of them involve being connected with kids and having my culinary students jump in and particpate in cooking demonstrations with me! They think they are going to be on the next Cooking Show! Maybe someday they will be as we "Dream Big"
What was your favorite part of your job?
The most rewarding part of teaching is watching that "light bulb" turn on when a student gets it! They love realizing we learn math, chemistry and literacy in Foods! They are so proud of their culinary creations and love winning food competitions between classmates. They love getting creative in the culinary setting!

What do you enjoy doing outside of your profession?
Outside of my teaching I love hiking, spending time at our cabin in the northwoods, traveling, family time, golfing, and ofcourse cooking!