2020 Virtual Retirement Celebration
Name: Glynis Whiting-Roe
Position before retirement: Adapted Physical Education Teacher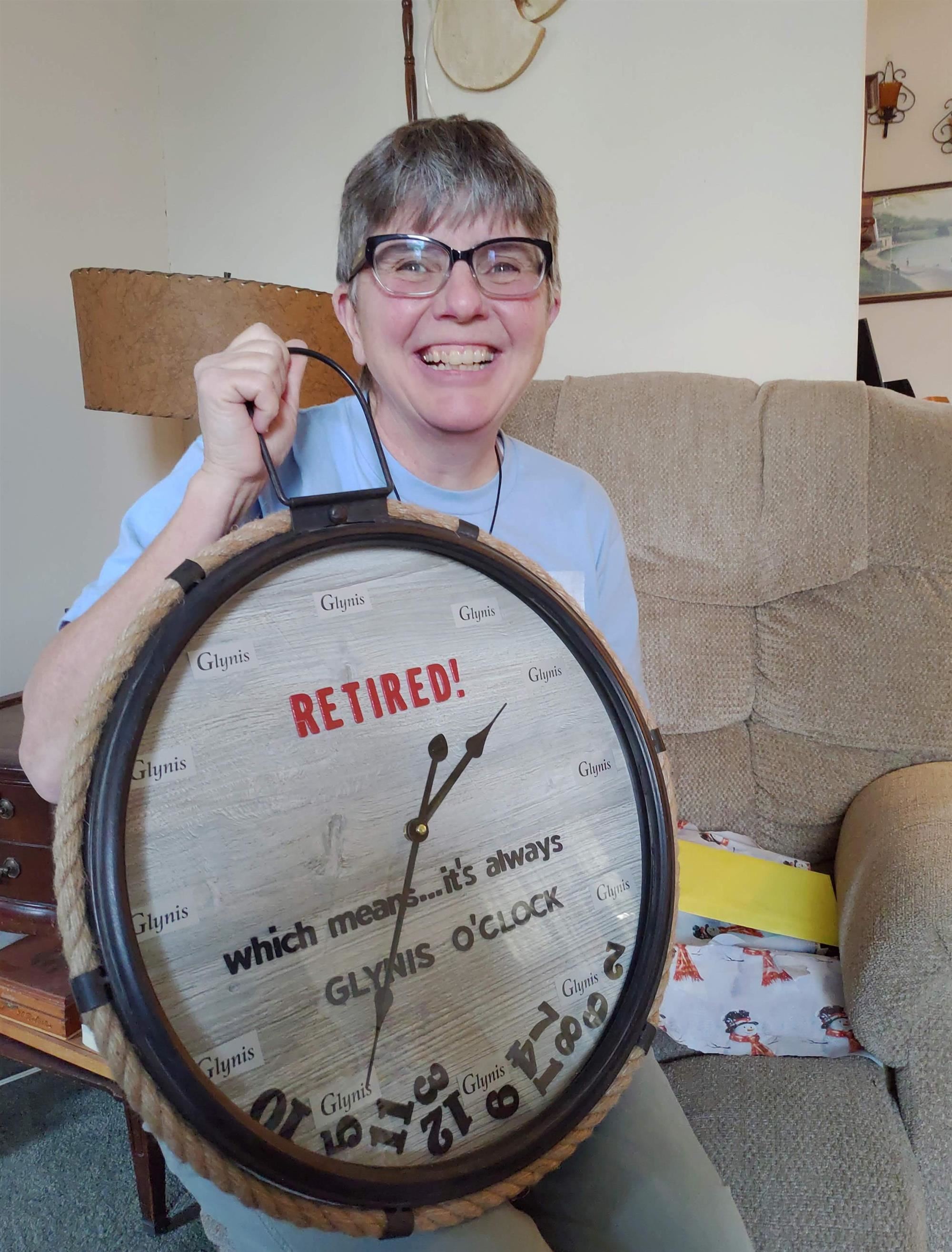 Years worked in the District: 33.5
What was one of your favorite memories at U-46? There are only 5 schools that I have NOT taught in: BHS, SEHS, Larsen, Spring Trails, and Hawk Hollow. In addition, I taught at these schools that are no longer in the district: Streamwood Elementary and Woodland Heights Elementary. My favorite assignment was the 11 years I spent working at The Developmental Preschool, which was located on the bottom floor of Ellis. The DPS staff were amazing! It was a very close-knit group and everyone was so committed to providing the best possible experience for the students. Plus, the staff of Ellis were extremely good to us. It was so much fun!
What was the favorite part of your job? It made me so happy when the students would let me know that they had fun in PE. I had so many medically fragile students over the years, some so very limited in what they could physically do. It was always my goal for my students to leave my class happy and feeling good about themselves.
What do you enjoy doing outside your profession?I love being outside! My husband, Ciaran, and I both enjoy hiking, cycling, kayaking/SUP, skiing, snowshoeing, and camping. Our dog, Scouser, joins us on many of our adventures. We can't wait to get out to the Pacific Northwest and explore!
Glynis is a U-46 graduate who attended Garfield Elementary, Ellis Junior High and Elgin High School.