2020 Virtual Retirement Celebration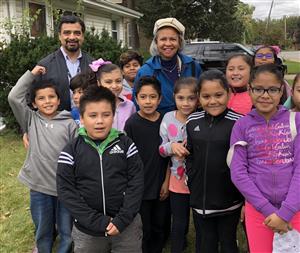 Name: Jose Castillo
Position before retirement: 4th Grade Teacher at Ronald D. O'Neal Elementary
Years worked in the District: 32
What was one of your favorite memories at U-46? After sowing knowledge for more than three decades, I believe that the first harvests have already matured and become part of this society as active citizens of our community. In recent years, I have had children of my former students who were pioneers in the class of Mr. Castillo, and I am amazed at the beautiful years that I have spent in a classroom as if time never passed.
What was the favorite part of your job? My best part of being a teacher that I will miss is of the smiling faces of the children in the morning as I encourage them and touch on their desire to learn something new every day. I loved teaching children and watching them grow and fly in different horizons.
What do you enjoy doing outside your profession? In my spare time, I like to play the guitar, teach religious education preparing young people and adults, and fix things around the house.