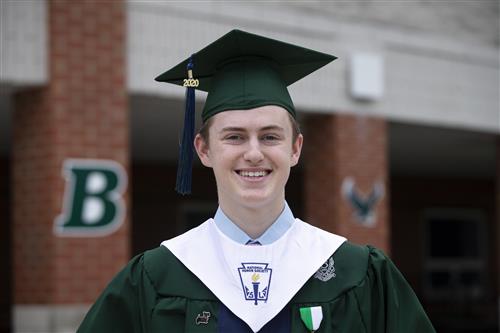 What school will you be attending in the fall?
Carnegie Mellon University.
Major/minor?
Computer Science.
What is the most important thing you learned in high school?
Procrastination is killer. If you complete tasks early you will alleviate stress and pressure.
What is your favorite high school memory?
Bartlett Academy Team Building Days.
What was your favorite class or learning experience?
AP Statistics with Mrs. Quetsch.
Share your best advice for incoming freshmen.
Practice makes perfect. Paying attention in class and completing your homework will set you up for success in the long-term.
What or who do you account for your academic success and ranking in the top 2 percent of your senior class?
My friends and family. They are my biggest motivators.
What are you learning about yourself and the world as we collectively face this global pandemic?
I am learning to prosper every moment. Everything can change at any given time.