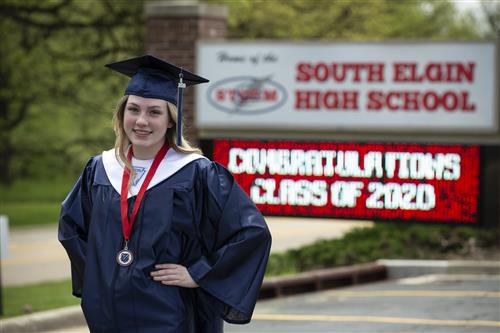 What school will you be attending in the fall?
University of South Carolina.
Major/minor?
Nursing.
What is the most important thing you learned in high school?
To never settle for less than what you are capable of.
What is your favorite high school memory?
Winning IHSA cheerleading state
What was your favorite class or learning experience?
I loved all of my medical classes.
Share your best advice for incoming freshmen.
Don't fear failure.
What or who do you account for your academic success and ranking in the top 2 percent of your senior class?
Challenging myself through a rigorous course load and finding ways to learn that were interesting to me.
What are you learning about yourself and the world as we collectively face this global pandemic?
That people are so quick to judge the situation and social media can take matters out of proportion. I am so grateful for the time quarantine has given me to de-stress and focus on what and who really makes me happy.