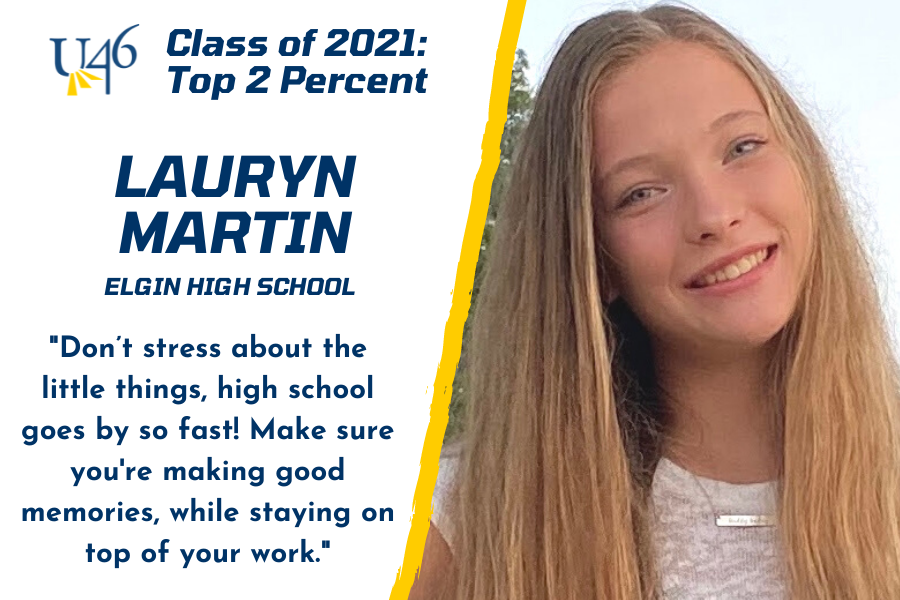 What are your post-high school plans?
I will be attending University of Pittsburg, and studying pre-occupational therapy.
What is the most important thing you learned in high school?
To work hard but also have fun! Make friends and join clubs you want to join, not just ones that look good on a college application.
What is your favorite high school memory?
Football games! I'm a huge football fan, and hanging out with my friends while watching games was so much fun.
What was your favorite class or learning experience?
My favorite class was Principles of Biomedical Science! It was always fun and hands-on.
Share your best advice for incoming freshmen:
Don't stress about the little things, high school goes by so fast! Make sure you're making good memories while staying on top of your work.
What or who do you acknowledge for your academic success, and ranking in the top 2 percent of your senior class?
I credit my parents for pushing me to do my best, and always helping me stay on track.
What life lessons or observations have you gained about yourself, and the world, during the 2020-21 school year?
You never know what's going to happen, nor can you change it. Make the most of your life, and really live in the moment.