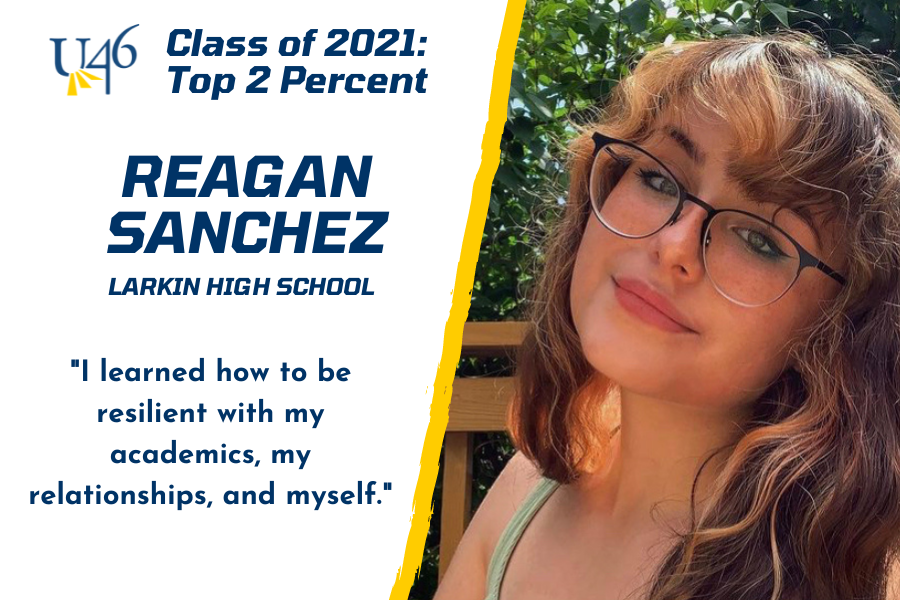 What are your post-high school plans?
This fall I will be attending Syracuse University, and I plan on getting my masters in behavioral neuroscience and eventually my PhD, as well to do field research.
What is the most important thing you learned in high school?
I learned how to be resilient with my academics, my relationships, and myself. Your main focus shouldn't be other people, or how they perceive you. You can't fix anyone but yourself.
What is your favorite high school memory?
It's hard to choose just one, so I guess I'd say some of my favorite memories were made at rehearsal after school. Rehearsal was where I felt the most comfortable being myself while also having an opportunity to better my skills and perform every day.
What was your favorite class or learning experience?
My favorite class was for sure my Drama Academy class. I know that everything I learned taught me valuable things about myself--and all the crazy things that happened, will make great stories to tell.
Share your best advice for incoming freshmen:
Don't be afraid to just be a freshman. On my first day I walked around the halls with a notebook that had directions to my classes. Whatever. I got to all of them and on time.
What or who do you acknowledge for your academic success, and ranking in the top 2 percent of your senior class?
The one person who really got me here was Mrs. McNally from Ridge Circle Elementary. She put me back on track and saw where I needed to be. Without her support in that academic setting, I wouldn't have learned to have the belief in myself that I do today.
What life lessons or observations have you gained about yourself, and the world, during the 2020-21 school year?
Things aren't always going to go well for you, you're going to have times where it's rough. That's something everyone goes through, even people who appear to attract their success without lifting a finger. One thing to remember is that good systems can produce bad results.