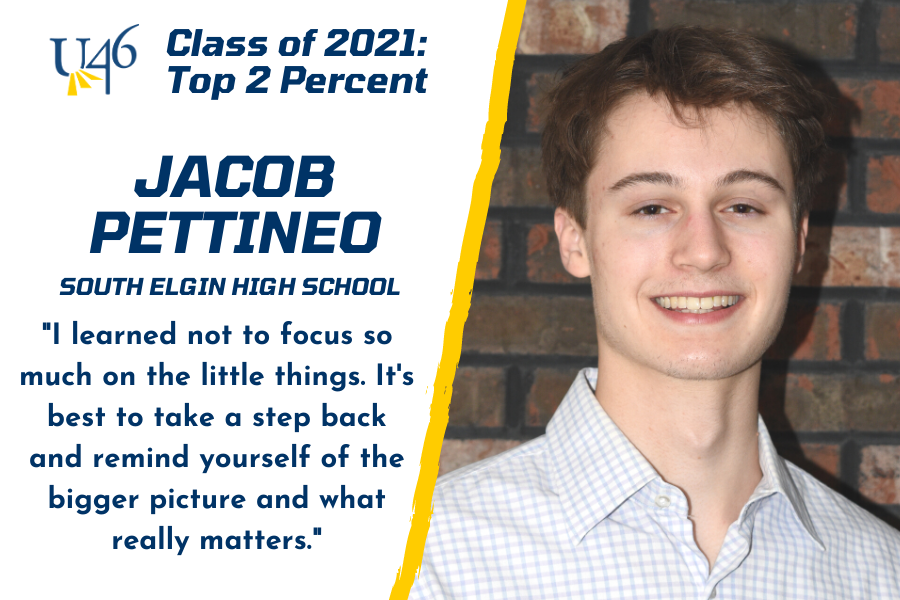 What are your post-high school plans?
I will be studying at the University of Illinois Urbana-Champaign, and majoring in computer science and philosophy.
What is the most important thing you learned in high school?
I learned not to focus so much on the little things. It's best to take a step back and remind yourself of the bigger picture, and what really matters.
What is your favorite high school memory?
Playing basketball with my teammates throughout the last four years.
What was your favorite class or learning experience?
In AP Psychology, I learned so much about why we are the way we are, and it's had a massive impact on my perspective on life.
Share your best advice for incoming freshmen:
Work hard, challenge yourself, and be open to new opportunities. Most importantly, enjoy your time in high school.
What or who do you acknowledge for your academic success, and ranking in the top 2 percent of your senior class?
I owe my parents most of the credit for raising me to value hard work and allowing me to pursue my interests.
What life lessons or observations have you gained about yourself, and the world, during the 2020-21 school year?
I think I speak for many when saying I've realized the benefits of being adaptive. This way, you're prepared for anything that life throws at you.