Return to Headlines
U-46 Board of Education Honors Finalists in National Merit Scholarship Program
March 14, 2022
The School District U-46 Board of Education Monday night will recognize five high school seniors who are finalists in the 67th annual National Merit Scholarship Program.
Bartlett High School's Evan Bulatek, Agilan Gunashankar, Anthony Martin, Ronit Nagarapu, and Jessica Pearce will compete for one of 7,500 National Merit Scholarships that together are worth more than $30 million. The scholarships will be awarded this spring.
The U-46 students, who all attend the Science, Engineering, and Technology Magnet Academy at BHS, placed among the top 1 percent of juniors nationwide who entered the 2022 National Merit Scholarship Program by taking the 2020 PSAT, which served as the initial screening. They advanced to the finals based on their academic record, participation in school and community activities, demonstrated leadership abilities, employment, and honors and awards received.
Ronit Nagarapu credited his motivation for working hard in high school to having a great group of friends who encouraged each other to do their best every day.
"Also, I explored topics that I was genuinely interested in, and seeing their applications in other subjects made every class in high school entertaining and enjoyable," Nagarapue said, singling out his Engineering Design and Development class with Christy Knapp, his Honors Spanish 3 with Kyungwon Kim, and participation in the VEX Robotics club with sponsors Joseph Manuel Morales and Janine Stevens.
He has not yet decided on a college, but he plans to study either computer science or electrical engineering with the goal of a career in research focused on sustainable energy.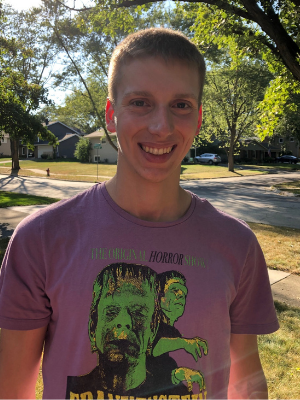 Anthony Martin said he was grateful to his academy teachers for "making our classes interesting and encouraging our tech-related side projects" and for fellow students who pushed him to study hard.
Martin, who said he's proud of maintaining straight A's in high school and making it to the state finals in swimming, plans to attend Valparaiso University, majoring in mechanical engineering.
Evan Bulatek said much of his motivation as a student stems from wanting to express his appreciation for the hard work his parents have put into raising him and his sister. He found additional support at school and associated extracurricular activities that allowed him to get hands-on engineering experience by designing robots and learning various computer modeling techniques.
"The past four years have introduced me to a group of the most influential mentors, and I can recall distinct moments when each of my 27 teachers have significantly helped me," he said. "I'm extremely lucky to have experienced their genuine care and encouragement."
Bulatek plans to study mechanical engineering at Northwestern University.
In addition to being a National Merit Finalist, Jessica Pearce also serves as the 2021-22 Student Advisor to the U-46 Board of Education and has taken on leadership roles in Bartlett's band and theater departments "where I've been able to guide others into the programs and watch their growth," she said.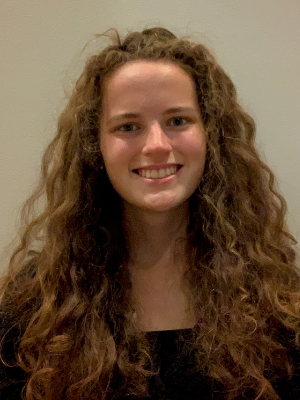 "Over my time in the District, even beyond the past four years, I've had many truly fantastic teachers who have challenged me to push myself, have celebrated my accomplishments, and have shown me the value and beauty of their respective subjects," said Pearce, who also credited her success to being part of a group of friends who support and encourage each other and hold each other accountable.
Pearce plans to major in political science and journalism, but hasn't decided at which college yet.
Agilan Gunashankar also hasn't decided on a college yet, but he plans to major in computer science, focusing on robotics, "smart" technology, and artificial intelligence.
"Together, these concepts represent the next step in pushing technology forward," Gunashankar said. "One day, I really hope to change the world. It's an ideal I think everyone holds onto to some extent, but most of the time, it's disregarded as childish. I think that if everyone held onto this ideal, the world would be a much more progressive place. One day, I hope to be in a position to change the world through computer science."
National Merit finalists will receive an Accent on Achievement certificate at 7 p.m. Monday, March 14 in room 140 of the Educational Services Center. The U-46 Board of Education meeting will also be streamed live on the District's YouTube channel and be available for the public to participate via a Zoom webinar at https://us02web.zoom.us/j/85310293517 as well.