Return to Headlines
Hilltop Elementary Students to Donate $1,000 to Food for Greater Elgin
April 10, 2019
Students from Hilltop Elementary School will appear before the Elgin City Council Wednesday night to present a check for $1,000 to Food for Greater Elgin, a result of their involvement with a unique educational and philanthropic program.
About a dozen Hilltop 3rd graders participated in the Kids for Kids Fund, a program offered by an organization called The Giving Square. The program aims to nurture caring children and engages them as community builders who learn to recognize the needs of others.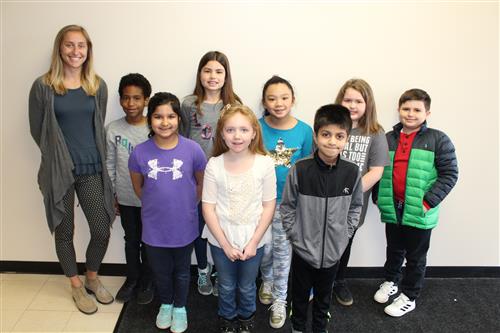 The Kids for Kids Fund provides the participating school $1,000 to allocate to a local community organization. The Hilltop students quickly rolled up their sleeves, giving up most of their lunch and recess break for eight 45-minute weekly sessions to work on their project. Students learned why giving is important and started building their leadership and organizational skills.
The Hilltop students also researched multiple charitable organizations in the Elgin area before deciding to donate the $1,000 to Food for Greater Elgin. Hilltop's principal, Dr. Kyle VonSchnase, said the students were excited for each week's lesson.
"This program really reached the heart of our students and allowed them time to invest in our community," Dr. VonSchnase said. "Students learned about our local organizations and how they improve the lives of local community members, including students."
Local community leaders Toya Randall and Velma Sept volunteered each week, guiding the lessons and facilitating discussions.
"Their passion and high level of commitment serve as a perfect example of how ordinary people can make an extraordinary impact," Dr. VonSchnase said. "Our students learned you can serve at any capacity — with your time, talent or resources — and that it is an essential element with developing a strong community bond."
The school's social worker, Madison Peppa, was instrumental in helping get the program underway at Hilltop and in applying the lessons as well, he said.
Among the 3rd graders who participated are Semi Elmazi, Aarush Bhagat, Marissa Marcum, Starr Wood, Aleeza Ali, Lilly Thornley, Elijah Thompson, Zachary Randall, Ish Makhansa, Fiona Pitlik, Audrey Romana, and Julian Gonzalez.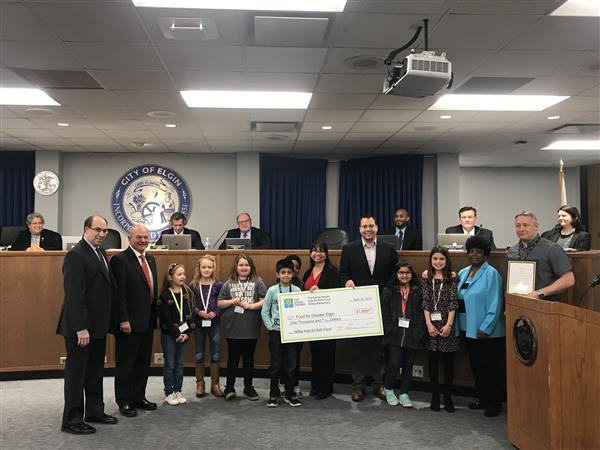 Starr said she liked learning about how all the different organizations help the community, and Zachary said all the research into the challenges other people face made him grateful for the good things in his own life.
Both agreed the decision was hard, but they are glad the student group ultimately decided on Food for Greater Elgin, which is a regional, client-choice food pantry servicing more than 1,200 households monthly. Shoppers can select meat, fresh produce, dairy, deli, and shelf-stable items during their visits. It serves residents of Elgin, South Elgin, East Dundee, and West Dundee.