Return to Headlines
U-46 School Counselors, Board Certified Teachers Honored with Accent on Achievement
Jan. 27, 2020
The U-46 Board of Education Monday honored teachers who have recently earned or renewed their National Board Certification, the highest credential in the teaching profession. The Board of Education also recognized the essential role of school counselors as part of National School Counseling Week, Feb. 3-7, 2020.
The American School Counselor Association's annual recognition highlights the impact school counselors can have in helping students achieve academic success and prepare for college and careers. The 2019-20 school year is the second in which U-46 has counselors in each middle school, important roles that were restored after they were lost during the recession a decade ago.
"We are proud to honor our dedicated school counselors who play such an important role in helping our students develop critical academic, social, and emotional skills," said U-46 CEO Tony Sanders. "We also celebrate our teachers who have gone through the demanding process of being Board Certified. It shows their passion for their practice and serving their students."
Six teachers in U-46 have recently earned or renewed their National Board Certification, the highest credential in the teaching profession. The National Board for Professional Teaching Standards oversees the process for National Board Certification, which can take a teacher one to three years to complete.
It is a self-reflective form of professional learning that defines and recognizes accomplished teaching. Candidates must demonstrate their understanding of content knowledge in their chosen certificate area; design and implement instruction to advance student learning and achievement; describe, analyze and reflect on their teaching and interactions with students; and highlight their abilities as an effective and reflective practitioner in developing and applying their knowledge of their students.
Michael Bartos, a social studies teacher at Bartlett High School, joins more than 60 of his peers in the District who have earned the credential; his chosen area of certification is "Social Studies - History/Adolescence and Young Adulthood."
"Going through certification affirmed my abilities and dedication as a teacher," said Bartos. "I strongly recommend for teachers to go through certification. It may seem like a drawn out process, but in the end it's worth it."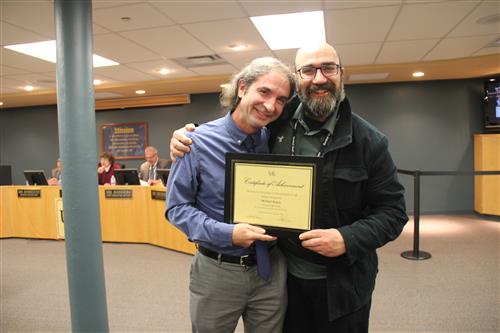 Teachers renewing their certification include:
Otilia Garcia - Oakhill Elementary School, 2nd grade teacher
Trenie Gorak - Fox Meadow Elementary School, instructional coach
Julie Isham - Willard Elementary School, 1st grade teacher
Rebecca Narofski - Lincoln Elementary School and Hawk Hollow Elementary School, elementary music instructor
Ryan Sims - Streamwood High School, social studies teacher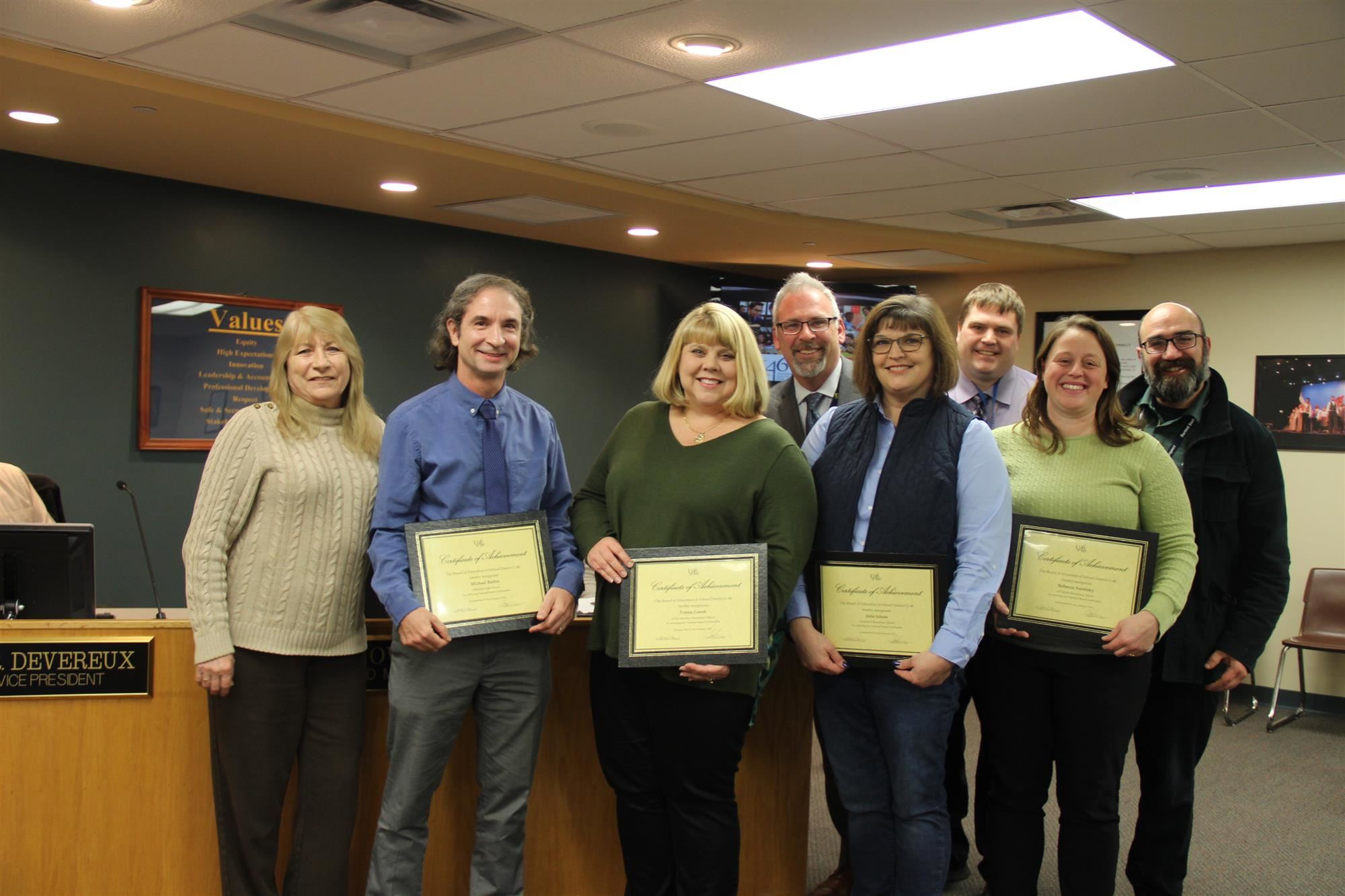 The Accent on Achievement certificates were presented at 7 p.m. Monday, Jan. 27 in room 140 of the Educational Services Center. Alexa Charsha, the lead counselor for U-46, accepted the certificate on behalf of school counselors. The U-46 Board of Education meetings are always open to the public and they stream live on YouTube.