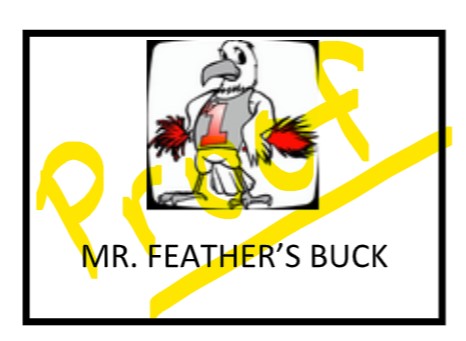 HAWK HOLLOW FEATHER BUCK

The staff at Hawk Hollow will be rewarding students with tickets we call "feathers" when they are observed demonstrating responsible, respectful and safe behaviors. "Feathers" can be used to "purchase" various tangible and intangible items throughout the school year. By being consistent in acknowledging students for positive behavior, as well as, providing them with positive feedback this will ensure we are helping all of our students become successful.

In efforts to support our "Feathers Store" the school would benefit from donations that include new or like new gently used small toys, small puzzles, keychains, books, bookmarks, fun school supplies, stickers, gel pens, etc. Monetary donations could also be made so our PBIS team can purchase items needed to fill the store throughout the year. If you are interested in making a monetary donation please contact Mrs. Dupuis.

At Hawk Hollow Elementary School, we are dedicated to creating a positive learning environment. We are looking forward to encouraging your child's positive behavior with your ongoing support throughout our school year.