Return to Headlines
U-46 Students and Teacher Honored for Their Leadership
May 5, 2023
Three U-46 students and a U-46 art teacher were honored by Hanover Township at its annual Celebration of Leadership, sponsored by the township's Committee on Youth.
James Fagan, a 5th grader at Bartlett Elementary School in Barlett, received the "Rising Star Award" for those in kindergarten through 6th grade. He was recognized for setting a positive example for his peers and for volunteer work including helping elderly neighbors with physical chores, packing care packages, and cleaning up trash in his community.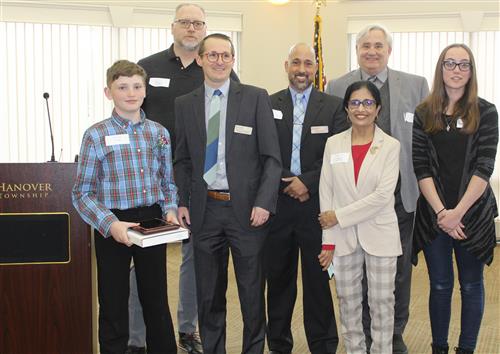 Eli Klingaman, an 8th grader at Canton Middle School in Streamwood, received the "Junior Leader Award" for middle school students. Eli is an active participant in Hanover Township's Teen Nights, where she always makes sure students new to the gatherings feel welcome and included in both conversations and activities. The individual who nominated Eli also noted her "tremendous amount of empathy" and how she reaches out to young people who are in emotional distress.
Marissa Clements, a junior at South Elgin High School, won the "High School Leader Award." Marissa is a competitive dancer, works as a youth assistant at Hanover Township, and is taking a college-level course in American Sign Language to help her communicate with non-verbal children. She volunteers at her dance studio to help young children who have separation anxiety and she created a donation center for families in Ukraine, raising more than $1,000 and 750 pounds of humanitarian aid. "She has made a difference in so many lives," wrote the person who nominated Marissa.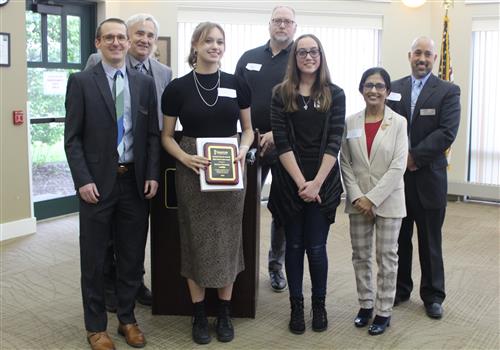 Katelynn Glenn, an art teacher at Parkwood Elementary School in Hanover Park, won the "Community Adult Leader of Youth Award." Ms. Glenn was recognized as a visionary for how she uses art as a tool to help students learn to cope with their emotions and calm behaviors.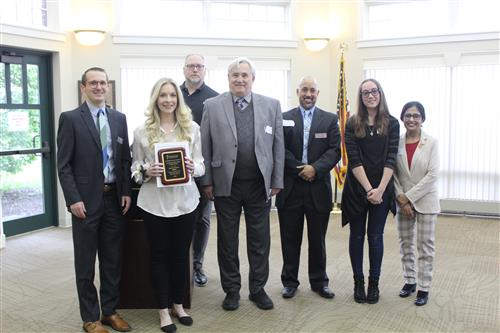 Interim U-46 Superintendent Dr. Suzanne Johnson spoke at the event, which was held on May 2 at the Hanover Township Senior Center. Eastview Middle School Principal Angela Ginnan, who started as principal at Eastview ahead of the 2022-23 school year, was honored as a new administrator.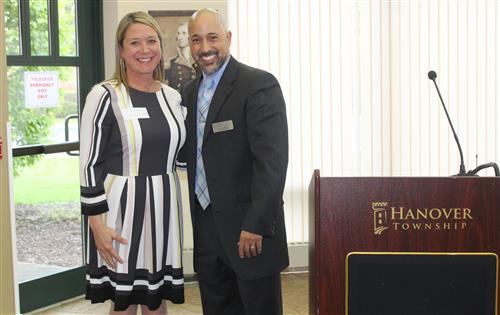 Other attendees included Board of Education President Sue Kerr and BOE Vice President Melissa Owens, Parkwood Elementary Principal Ana Lizza Arroyo, Hanover Countryside Principal Harold Shepherd, and Nature Ridge Elementary Principal Cyndi Aleman, along with family and friends of those being honored.
The event was catered by students in culinary classes at Streamwood High School.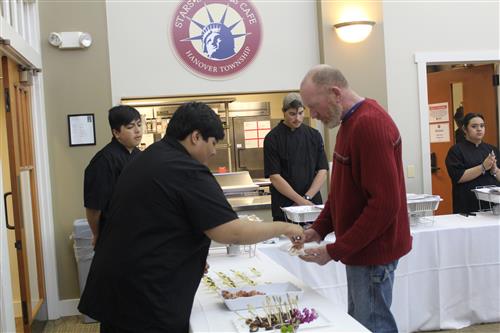 The Committee on Youth (COY) is a township advisory committee composed of youth and adult volunteers that meet once a month. The mission of COY is to be a catalyst for promoting well-being among township youth and families through family education, outreach and the fostering of community connections with an emphasis on positive youth development.
"The committee was truly blown away by the stories and examples of the individuals for this year's nominations," said Alisa "Lee" Beattie, Hanover Township trustee and committee liaison. "Each recipient genuinely stands out in their own way with their ability to positively impact others around them and improve their schools and our community."