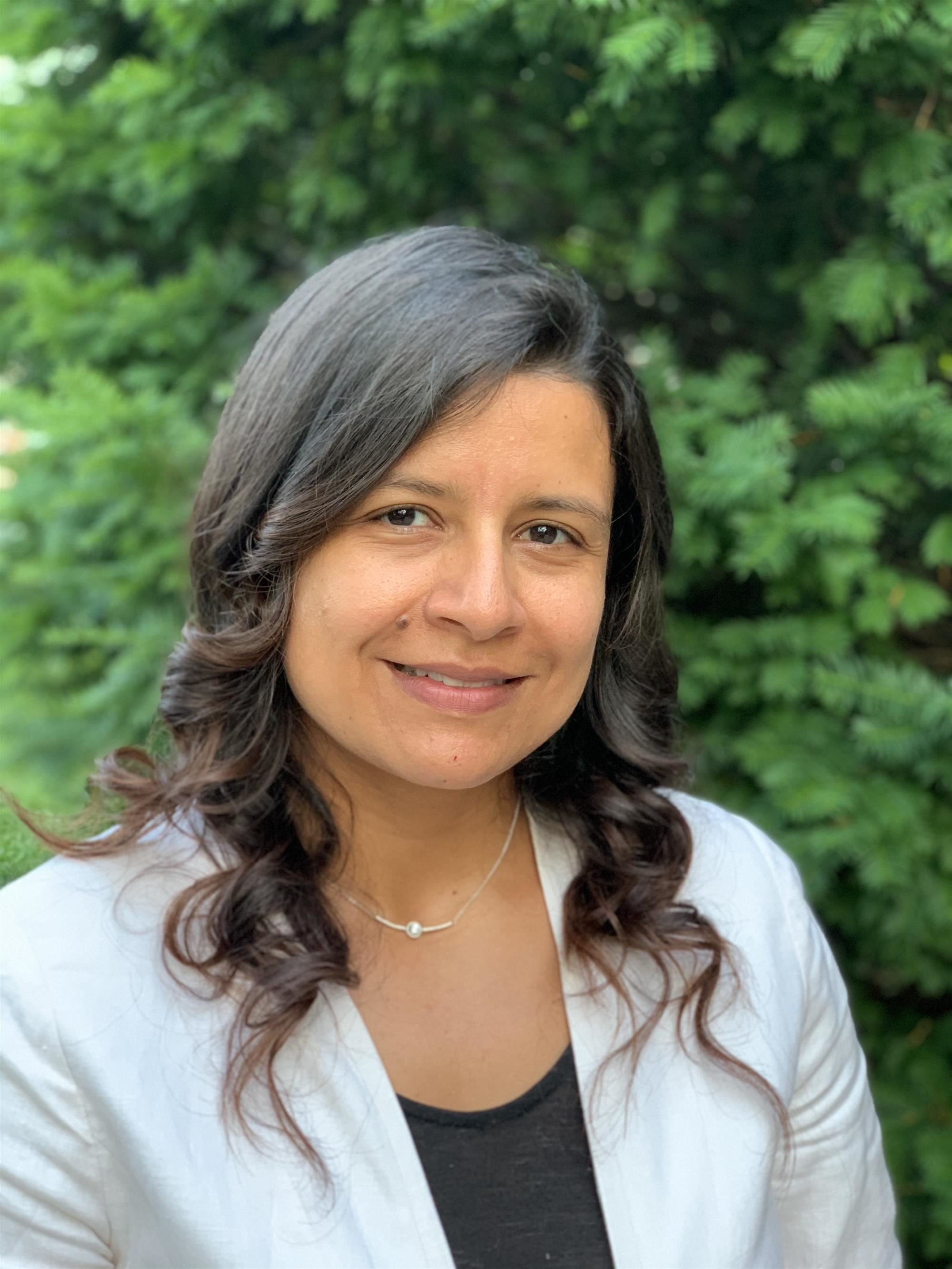 Phone:
Email:
Degrees and Certifications:
Andrea Gaitán-Bustos

Andrea Gaitan-Bustos joined the Sunnydale community in the 20-21 school year. With 12 years of experience in education as a teacher and administrator, Principal Andrea Gaitán-Bustos brings a bilingual, bicultural, and student-centered focus to her role as Sunnydale Elementary's principal. She has a depth of professional experiences collaborating with students, families, school staff, and district leaders to support student success. Principal Gaitán-Bustos is invested in engaging all families to feel welcomed and to be a part of school activities.

Principal Gaitán-Bustos joined School District U-46 in 2008, working as a 4th grade bilingual teacher at Laurel Hill Elementary and later Lincoln and Hilltop Elementary Schools. Principal Gaitán-Bustos served on the School Improvement Planning teams at all three schools. At Hilltop, she led the Dual Language team, co-hosted, and organized the Response to Intervention (RtI) Committee for two years, training and advising teachers on how to implement intervention measures for students. From 2014 to 2015, she served as a Bilingual Instructional Coach, providing individualized and classroom-based training and support to Dual Language teachers in implementing research-based English Language Learners instructional strategies and methodology. From 2015 to 2017, she returned to Hilltop to serve as a 4th grade Dual Language teacher. She again served on the SIP team as well as the English Language Arts curriculum writing team and the district's Performance Evaluation Reform Act (PERA) Joint Committee.

In 2017, Principal Gaitan-Bustos became the assistant principal of Coleman Elementary in Elgin. There she has supported the principal in developing and shaping the School Improvement Plan, ensuring the vision and mission address the needs of students and the community. In her formal and informal observations of staff, she provides space for reflective conversations around standards-based learning and assessment, curriculum, and best teaching practices, looking at evidence collected and the Danielson Framework as a point of reference. She has also remained involved at the district level, serving as a member of the Teacher Appraisal Plan Oversight and Dual Language Advisory Council Committees. Principal Gaitán-Bustos works closely with families and community organizations to bring systems of support to all students she serves.

Principal Gaitán-Bustos earned a Bachelor of Arts degree in language instruction at LaSalle University in Bogota, Colombia, a Master's degree in teaching at Aurora University, and another Master's degree in administration at Northern Illinois University. She also participated in the district's Aspiring Administration Program.