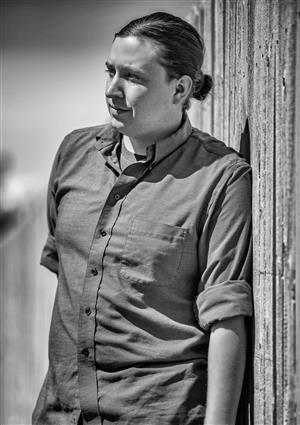 Pat Sutphin has been scuba diving and skydiving. He's investigated paranormal activity, and he crawled through a cave trying to solve a decades-old missing person case.
His passport for all that adventure has been a camera.
Sutphin, a 2008 Bartlett High School grad, is a photojournalist who works for the Times-News in Twin Falls, Idaho. He came there after his first professional photo job at the Idaho Falls Post Register.
His career in photography did not happen accidentally. Sutphin discovered a passion for taking pictures around age 12, and early on he won a Farmers Market photo contest for his images of derelict barns. The $50 first prize was a nice bonus.
"I was hooked," he said. "I could get paid to take pictures."
His mom, Robin, helped nurture his interest and drew on her passion for art to give him ideas about composition and perspective, Sutphin said.
Sutphin attended Bartlett Elementary and Eastview Middle School. After he enrolled at BHS, he found teachers who further supported his interest in photography. Jill Flanagan recruited him to shoot photos for the Hawkeye, the Bartlett school paper, and Michelle Zappia-Eickmeier, the art and photo teacher, emphasized knowledge of technical camera skills that Sutphin said he still uses.
After graduation from BHS, Sutphin earned his degree in journalism from Southern Illinois University. Some college contacts helped him land his first job in Idaho, and he's worked in Idaho since he graduated in 2012.
He's had some memorable assignments. Once he shot pictures in a blacked-out room with paranormal investigators, each flash of his camera creepily illuminating the eyes of dozens of porcelain dolls sitting nearby. Another time, he spent a day crawling in a cave with searchers trying to obtain additional evidence of an as-yet unidentified person whose partial skeleton was discovered there in the 1970s.
"I like the adventure of it – every day you're doing something different," Sutphin said.
Below is a selection of several photos Sutphin has taken during his career.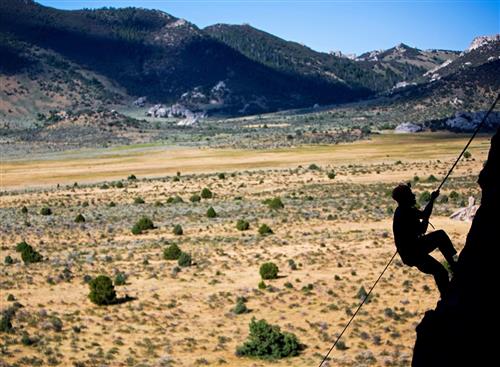 Retired Army Specialist Jerad McCann repels down the Hostess Gully at Castle Rock State Park in Almo, Idaho during an event for army veterans and their families.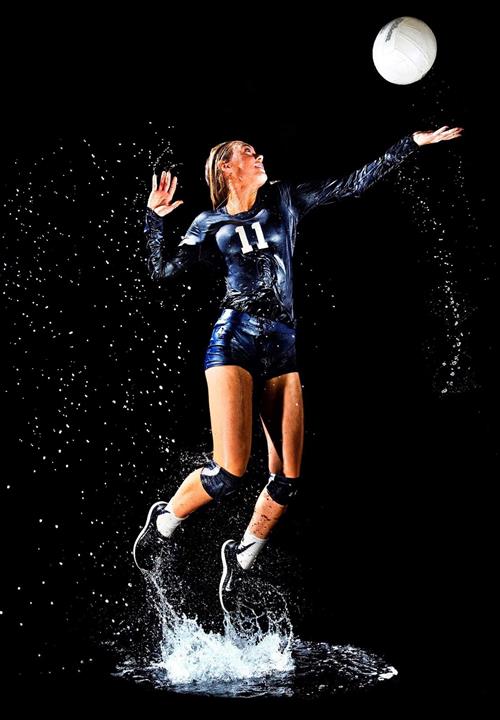 A portrait of Lighthouse Christian School volleyball player Chole Gomez.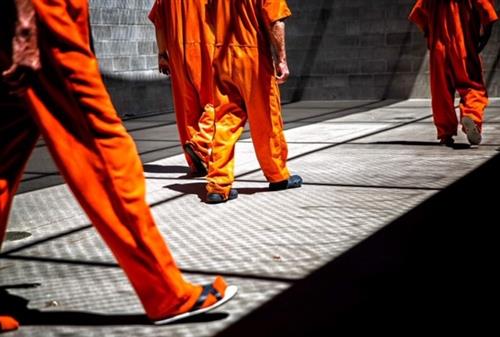 Inmates at the Twin Falls County Jail in Twin Falls, Idaho walk the year during their recreation time.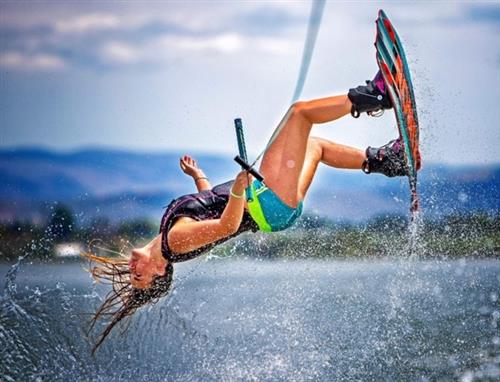 Elle Christensen, 14, performs a backflip as she competes in the Women's Open class Saturday, July 14, 2018, during the 20th annual Wake in the Snake wakeboarding competition at the River's Edge Golf Course in Burley, Idaho.
Firefighters spray water on a structure fire at B & L Meats in Buhl, Idaho.