Return to Headlines
How Sweet It Is! Bartlett High School Students Team Up for Project That Mixes Engineering and Culinary Skills
Dec. 17, 2021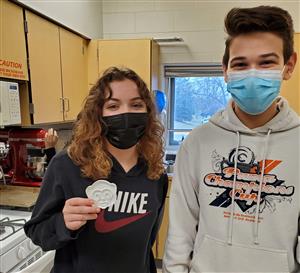 A group of Bartlett High School students were able to take bites out of their own schoolwork after a recent class project: Students in five "Introduction to Engineering Design" classes partnered with students in BHS Culinary Arts classes to create custom cookie cutters and vacuum-formed chocolate molds.
The engineering students designed.
The culinary students baked.
Everyone got cookies!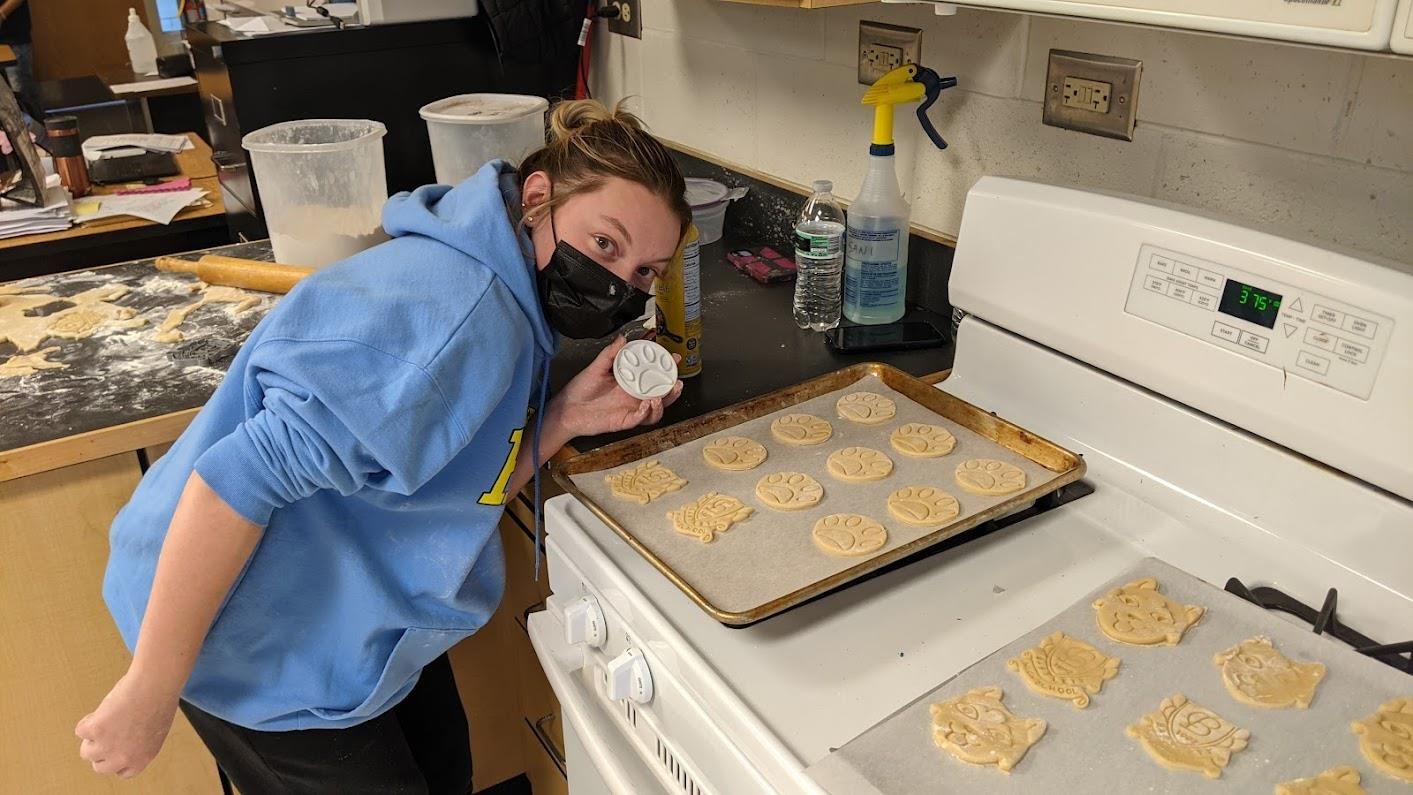 Anthony Glorioso, the Project Lead the Way (PLTW) teacher at Bartlett High School who came up with the assignment, said he wanted to give his engineering students a sense of working in the real world. (PLTW provides hands-on programs in computer science, engineering, and biomedical science.)
"I wanted them to produce something that wasn't for themselves," Glorioso said. "I wanted them to work with a 'customer' who had a need; to adapt to changes and make adjustments while designing a unique cookie cutter or chocolate mold."
Glorioso's students began by creating two-dimensional sketches of cookie cutters. The culinary arts students then selected their favorite designs. Three-dimensional drawings were created. Once the drawings were approved, models were designed, and 3-D printers chugged away to produce the cutters.
The cutter designs included everything from a turkey and a shark to a basketball player in midair, ready to make a slam dunk.
Jacob Rosborough is the BHS Culinary Arts teacher whose students were part of the mix for the project that he deemed "Custom Cookie Cutter Creation."
"They liked the interaction," he said of his students. "We did research. We tested the cookie recipe - we tested to make sure that a cookie cutter would hold the dough's shape."
The process for the chocolate molds was a bit different - the students took 3-D printed models and printed chocolate pieces, then vacuum-formed those pieces around plastic.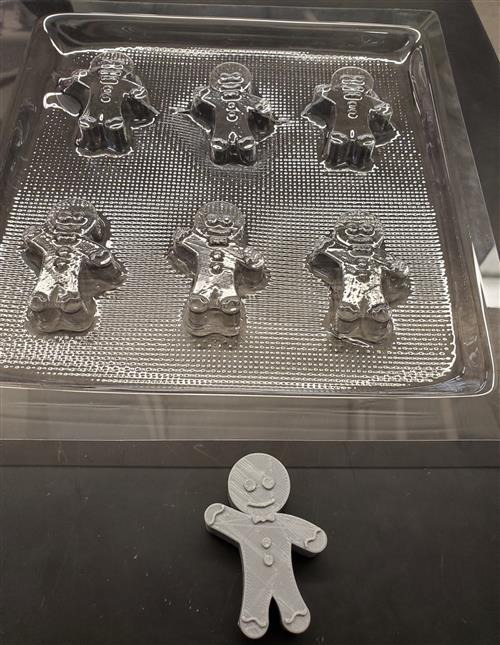 It was only the more experienced third-year culinary arts students who worked on the custom-mold portion of the project, Rosborough said.
"They were drawing on their candy making experience from our classes last year - drawing on what we did with caramels and candies," he said.
BHS freshman Daniel Ryniec, a student in one of Glorioso's engineering classes, designed a koi fish cookie cutter for his culinary arts partner.
"It was fun to do," Ryniec said of the project. "It was something new. It showed us real-world experiences."
As for being "paid" for his design work, Ryniec said he was very happy to receive cookies!