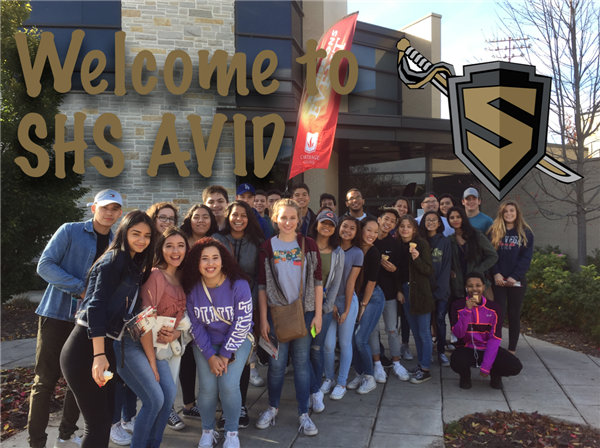 AVID Mission Statement

To ensure that ALL students, and most especially the least served student in the middle:

Will succeed in rigorous curriculum,
Will complete a rigorous college preparatory path,
Will enter mainstream activities of the school,
Will increase their enrollment in four-year colleges,
Will become educated and responsible participants and leaders in a democratic society.
AVID
CHARACTERISTICS OF AN AVID STUDENT

---

AVID targets students in the academic middle who have the desire to go to college and the willingness to work hard. These are students who are capable of completing rigorous curriculum but are currently falling short of their potential. Typically, they will be the first in their families to attend college, and many are from low-income or minority families. AVID pulls these students into an environment that will provide them the skills necessary to be self-determined and independent thinkers and learners. AVID College Readiness System offers encouragement, tutoring, enrichment and an extension of experiences that will help students prepare for success in four-year colleges and universities.

Potential AVID students possess some of the following characteristics.

● Average to high test scores
● Average GPA ("B" and "C" grades)
● College potential with support
● First in family to attend college
● Special circumstances that require additional support
● Parent and student have desire and determination
● Positive attitude toward learning, grades, and school
● Potential for growth as a student
● Consistently puts forth effort in doing work
● Demonstrates an appropriate level of maturity
● Demonstrates willingness to work with others
● Demonstrates willingness to exhibit appropriate school behaviors
● Demonstrates a desire to learn
● Performs below his or her ability as determined by scores on state and benchmark tests or by teacher observation
● Takes responsibility for his/her own actions
● Good attendance record at school and in class
● Motivated to do well
● Desire to be in the program
● Shows strong aptitude for math and language (may be verbal).