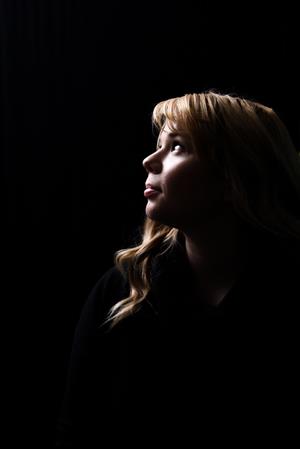 Katie Spets may be in her first year of teaching at Elgin High School. But no one needed to tell her how to find her way to her classroom or the teachers' lounge, or the shortest route to the cafeteria.
That's because Spets is a 2010 graduate of EHS, an alumna of the EHS academy who has returned to the place where she honed the academic and life skills that have led to her budding career as a teacher.
"I always thought it would be cool to teach at Elgin High, but I never thought I'd get the chance," Spets said.
The Elgin native is a through-and-through product of District U-46. Spets attended Sheridan Elementary (since renamed Ronald O'Neal Elementary) and Larsen Middle School, where she was in the first group of the School Within A School program for advanced students.
At EHS, she studied in the academy where she further developed her love of drawing and photography. Those skills would eventually inform her career choice, though it happened in a roundabout way.
After EHS, Spets enrolled at Elgin Community College and began studying astronomy, but came to realize it was not right for her. Drawing on her interest in visual arts, she transferred to Northern Illinois University and was accepted into NIU's arts education program.
She graduated in 2018, and landed a job at Elgin, teaching photography and art. The former three-sport athlete also is a coach for the freshman girls' basketball team and for junior varsity softball.
One of her favorite teachers was Jill Corapi, the EHS photography instructor.
"She was always so supportive," Spets said. "She was never judgmental and always inspirational."
Corapi left EHS and took a teaching job in another district, and Spets now find herself in her mentor's old job. It's something Spets said was intimidating initially, but with some experience and advice, she is steadily growing into the role. And she is also patterning the supportive atmosphere she felt as a student.
"I would hope that my students would say they enjoyed my class and were inspired to go out and take risks in art," Spets said. "I try to encourage students to do things that are out of the box in art. I would also hope that my students would say that I'm easy to talk to and I listen to their needs."