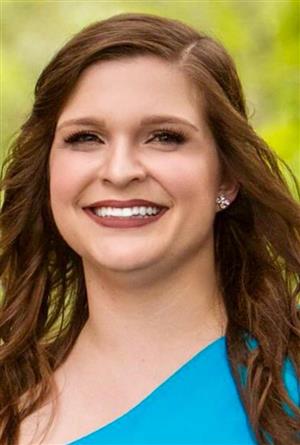 Through Elgin High School and undergraduate studies at Benedictine University in Lisle, Leah Vercelli planned to attend medical school and pursue a career in health care. Late in her college career, however, Vercelli switched from her pre-med program to a field where she felt she could have an even bigger impact – one inspired by her time as a Maroon.
Vercelli, who graduated from the EHS Gifted and Talented Academy in 2008, was a college senior and was, in fact, already shadowing doctors as part of her preparation for medical school when she changed course.
"I always loved science and always loved kids," she says. "I was going to be a pediatrician. I wanted to change the world."
But she realized the fast pace of a doctor's schedule, replete with tightly-squeezed patient appointments, might not be what she had in mind, and something else was nudging her.
"I felt the calling for teaching," she explains.
That calling took Vercelli back to her old stomping grounds, EHS.
"I was really lucky," Vercelli concedes of her student teaching assignment. "Most programs don't allow you to teach at your alma mater. It was amazing. It was a relief from what could have been a lot of stress -- I knew the culture, knew my way around the building, and that was huge."
She taught classes both in and outside of the academy at Elgin.
"It was really amazing experience. I felt like I was in this secret club," Vercelli says with a laugh. "There were (former) teachers who told me, 'You can call me by my first name now,' but I said, "No, I can't. I respect you too much.' It was different, maybe a little awkward. But after a few days, it was like being at home."
She cites two EHS teachers in particular, Richard Towry and Cristina Cabrera, for shaping her as a teacher, even back when she thought she would become a doctor.
Towry, she says, "made math so much fun, which isn't easy to do. I would look forward to going to his class every day."
Cabrera, she adds, "really made the academy a cultural experience as well as an educational experience. We had our own academy room. It made you feel special to be in the academy. "They (teachers) went well above and beyond what is required of them."
In 2013, she landed a job as a science teacher at McHenry East High School, a place that now feels like home.
"I couldn't imagine not being a teacher at this point," she says. "It's something I just feel. Even if it's been a tough day … I still feel when I come home each day, that what I did still had some importance. I feel like I can really pay forward the incredible experiences I had in high school, particularly the experiences with my academy teachers. My academy teachers are my inspiration every day."