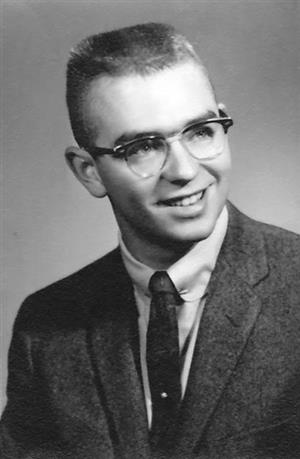 Chandler Swan is a witness to history. And he's making his history, and that of his classmates, family, friends and fellow Maroons come alive in this, Elgin High School's 150th year.
Swan is working in the EHS archives, preparing materials to be used in the yearlong sesquicentennial of Elgin High. He has created a calendar chock full of photos from the school's first 150 years, taken at both the current school building as well as an earlier home of the Maroons on Chicago Street, near the city's downtown, a building that now houses the administration of School District U-46 and the Dream Academy. He will also have a hand in the school's All-Class Reunion, scheduled for noon on Saturday, April 13. (For more information, visit this webpage or the Facebook event.)
A member of EHS' class of 1960, Swan initially enrolled in college straight out of high school. "I went to college as most people did at that time. I went out to Northern Illinois University for a year-and-a-half and was not doing too well." Swan withdrew from Northern, "but I knew I would go back." He worked a few "meaningless jobs," pumping gas and working on an assembly line before he joined the U.S. Army in 1963.
Upon returning from the military two years later, Swan took another run at school. He took some courses at Elgin Community College, then returned to NIU, from which he graduated in 1969. He then went to work for Sears, where he started in quality control in printing and eventually worked his way up to senior art director for Sears Catalog.
"It was a wonderful job at the time," he recalls. "I worked on the spring, summer, fall, and winter catalogs, and the Christmas Wish Book, which everyone remembers, plus other catalogs that no one has ever heard of. I went on photo shoots, hired models, and did billings to the photography studios.
"We produced hundreds of pages per year, 700+, and thousands of photos. It was a time-consuming thing, but it was fun," he says. "It was a thing I enjoyed doing."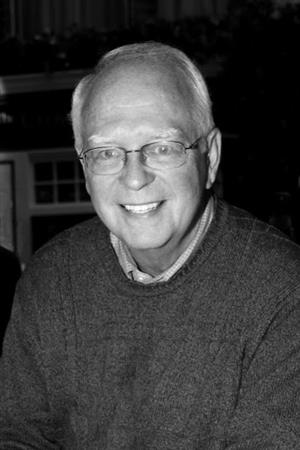 Swan plied his talents at Sears for 21 years, through May 1993, after which he worked at Chicago-area photo studios, and, later, teaching courses on Apple computers for Elgin Community College.
In retirement, Swan became aware of the need for someone to work in the Elgin High archives, and the rest, as they say, is history. He now volunteers, along with four of his former classmates, digging through photos and documents from the storied past of his alma mater. He has worked with EHS history teacher John Devine, first on the calendar, then on the reunion materials.
Swan's Maroon roots go deep. "Both my parents graduated from Elgin High School, in 1926 and 1927, and I had a grandfather who graduated in 1899 and his sister too, in 1901," he says. "My parents, two aunts, three uncles, all graduated from Elgin High School."
Service to his hometown and school help motivate Swan. "One of the things that my mother instilled in me is community service, to give back to the community you grew up in."
Another driving force is his personal pride in his school. "I love Elgin High School. I'm a proud graduate and I enjoyed my time there," he says, citing the influence of the "wonderful principal" Chester Alexander, as well as faculty members including Mary Ann Fox and Howard Schulte.
His work in the archives has been aided by the abundance of school-related archive pieces. "Thankfully and amazingly, for us, people kept things for Elgin High. We have the first commencement program, from 1872. There were three graduates, and all three were girls. One of the girls' name was Kimball, which is the name of a street in Elgin, and another was Dubois, which is also a street in Elgin. There are a lot of old photographs. There was a photo I found, and in turning it over it said, 'sophomores in 1897,' and there are probably 45 people in the photo. I thought, my grandfather graduated in 1899, he ought to be in there, and I looked, and there he was in 1897!
"I love working in the archives. The things we find out there are wonderful: pictures of the 1914 football team, the 1899 football team, and a girls basketball team … incredible scrapbooks, filled with photos, newspaper clippings, dried flowers, match books, all the things that were kept by anyone making a scrapbook.
"It gives me a chance to reconnect with the history of the school that we love."