Return to Headlines
U-46 Schools Celebrate Hispanic Heritage Month
Thursday, Sept. 12
School District U-46 will celebrate the culture of its Hispanic students in September with the District's annual Hispanic Heritage Month, featuring appearances from returning special speakers at middle and high schools and a presentation for all U-46 parents.
The annual celebration is sponsored by the District's English Language Learners (ELL) Department & Bilingual Parent Advisory Council (BPAC), in partnership with the Gail Borden Public Library.
"We appreciate this opportunity to celebrate the culture of more than half of our student body," said School District U-46 CEO Tony Sanders. "We encourage all students and families to enhance their learning experiences by taking part in the activities throughout the month."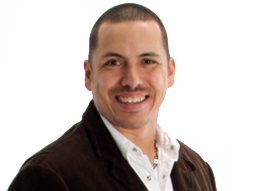 This year, two returning guests, poet Joaquín Zihuatanejo and motivational speaker Ernesto Mejía, will be visiting select U-46 schools to inspire and inform students and parents in special assemblies on Tuesday and Wednesday, Sept. 17-18.
Zihuatanejo is an award-winning teacher, poet and spoken word artist who grew up in the barrio of East Dallas. His work explores the duality of culture for Americans of Hispanic origin, and how Zihuatanejo found refuge in a world of stories and poems. His presentations have been described as forthright and honest, but filled with compassion and nuance, with a focus on topics like leadership, teamwork and self-expression.
Mejía, who is the son of Mexican immigrants, is a motivational speaker and expert on parental engagement. His compelling life story stresses the inner drive and value of education. At 16, he was temporarily paralyzed with Guillain-Barre Syndrome, a rare disorder in which your body's immune system attacks your nerves. He overcame the condition to become a college administrator. His speeches stress the opportunities presented through education and the importance of persevering against hardships and obstacles.
In addition to speaking to students, Mejía will speak to U-46 parents at 6 p.m. Wednesday, Sept. 18 in the Meadow Community Room at Gail Borden Public Library - Main Campus. The presentation will be in Spanish, with simultaneous translation into English. Childcare will be available for children ages 5 to 10 only.
Hispanic Heritage Month runs from from Sept. 15 to Oct. 15 and recognizes the contributions made and the important presence of Hispanic and Latino Americans to the United States.