---

The Magnet Academy application window for the 2023-24 school year is now closed.

Offer and waitlist letters have been sent through email. Acceptance of the offer is due December 1st.

Students may accept a second choice offer and remain on the waitlist for a first choice academy.

Offers can be accepted here: https://applyu46.schoolmint.com/

If you have questions, you can submit them here:

Let's Talk!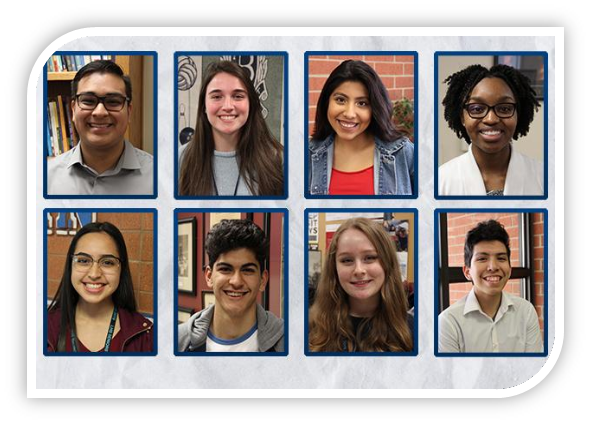 Unique to Chicagoland's Fox Valley, the School District U-46 Magnet Academy programs are designed to take high school students to new levels of creative, interdisciplinary learning and give them a head start on higher education. With a program housed in each district high school, magnet academy students tackle an intense curriculum in dedicated facilities with the latest learning materials and state-of-the-art equipment that complements each program's focus.

Students are admitted through an application and review process.

Eighth graders will submit completed Magnet Academy applications online. Eighth graders can apply for admission to one of the five Magnet Academy programs:

BEACON Magnet Academy of Media and Digital Arts at South Elgin High School
International Baccalaureate Candidate Academy* at Elgin High School
Science, Engineering, and High Technology Magnet Academy at Bartlett High School
Visual and Performing Arts Magnet Academy at Larkin High School
Leadership, Entrepreneurship, Action, and Design (LEAD) Magnet Academy at Streamwood High School

For more information on the application process, look under "News and Information" on this page. General questions about the Magnet Academies can be sent to magnetacademies@u-46.org.

*Elgin High School Academy is a Candidate School** for the Diploma Programme. This academy is pursuing authorization as an IB World School. These are schools that share a common philosophy—a commitment to high-quality, challenging, international education that Elgin High School believes is important for our students.

**Only schools authorized by the IB Organization can offer any of its four academic programmes: the Primary Years Programme (PYP), the Middle Years Programme (MYP), the Diploma Programme, or the Career-related Programme (CP). Candidate status gives no guarantee that authorization will be granted. For further information about the IB and its programmes, visit www.ibo.org