Return to Headlines
Dual Language Parent Academy to Feature Girl Scout CEO, Illinois State Superintendent as Speakers
November 6, 2019
A special Saturday workshop designed to support the parents of the more than 11,000 School District U-46 dual language students will feature two top-ranking leaders, student entertainers, as well as a number of informative sessions. Illinois State Superintendent of Education Dr. Carmen Ayala will help launch the workshop, and Sylvia Acevedo, the CEO of the Girls Scouts of the USA and a former rocket scientist with NASA, will deliver the keynote address at the District's fourth annual Dual Language Parent Academy on Saturday, Nov. 9 at Elgin High School.
Hosted by the U-46 English Language Learners (ELL) department with support from the Gail Borden Public Library, the Parent Academy aims to inform and empower the District's Dual Language community to better prepare students for bilingualism and biliteracy in the 21st century. Parents of preschoolers through 10th graders enrolled in U-46's Dual Language program are urged to attend this free event, and there are activities for students, as well.
"We are proud and excited to welcome Carmen Ayala and Sylvia Acevedo to our Dual Language Parent Academy. Both have remarkable leadership stories, and as highly accomplished, professional women, they are great examples of the benefits of bilingualism, biliteracy, and multiculturalism," said U-46 Director of English Language Learners Dr. Annette Acevedo. "I have complete confidence that we are building the leaders of tomorrow through our Dual Language program."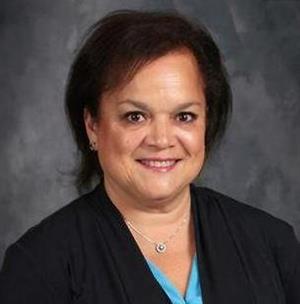 The Dual Language Parent Academy will start on Saturday, Nov. 9 at 8:30 a.m. with a light breakfast accompanied by performances from Ballet Folkloric Highland, comprised of students from Highland Elementary School in Elgin, and the District's Mariachi band, Mariachi Joya Dorada de U-46, which includes students from eight middle schools and high schools.
Dr. Ayala is attending as a special guest to observe the Parent Academy, meet family and staff, and deliver brief opening remarks at about 9 a.m. She was appointed to Illinois' top education post in February 2019 and has more than 30 years of education experience that include roles as a superintendent, assistant superintendent, director of bilingual services, and classroom teacher. She is the first woman and first person of color to hold the state superintendent position full-time and not in an "acting" capacity.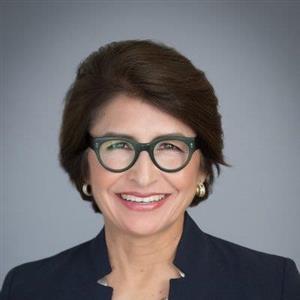 Keynote speaker Acevedo was a Girl Scout growing up in Las Cruces, New Mexico, and credits the organization for fostering her passion for space, science, and math. She began her career as a rocket scientist at NASA's Jet Propulsion Laboratory, and she has also been an engineer and executive at Apple, Dell, Autodesk, and IBM. Acevedo has been recognized widely for her accomplishments in business and education, and for her work to bring more girls into the STEM pipeline. She was one of the first Hispanic students to earn a graduate engineering degree from Stanford University, a master of science in industrial engineering.
A panel with parents and students, a student leadership session, and multiple breakout sessions will follow the keynote address. Topics will include the Seal of Biliteracy, Dual Language at the secondary level, STEM, and socio-emotional learning. Parents can also engage in make-and-take activities and tools that will extend their child's education at home. Staff from the Gail Borden Public Library will lead activities for younger children as well.
Breakout sessions will be offered in both English and Spanish. Food and entertainment will be provided, no registration required. A schedule of events can be found here, and detailed programs will be distributed at the event, which will wrap up at 12:30 p.m.
School District U-46 offers dual language classes in 42 schools, and more than 11,000 students are on their way to becoming bilingual and biliterate through the Dual Language program which now extends to 10th grade and will expand to 12th grade by the 2021-22 school year.
Research shows that the ability to speak, read, understand, and write in world languages is critical to success in business, research, and international relations in the 21st century. In 2017, the American Academy of Arts and Sciences reported the study of a second language has been linked to improved learning in other subjects, enhanced cognitive ability, and the development of empathy and interpretive skills.
WHO: The U-46 English Language Learners Department and the District's Dual Language community.
WHAT: Dual Language Parent Academy
WHERE: Elgin High School, 1200 Maroon Drive, Elgin.
WHEN: 8:30 a.m. to 12:30 p.m. Saturday, Nov. 9