MTSS Department Secretary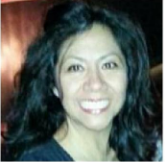 Phone: 847-888-5000 x 4203
Email:
Degrees and Certifications:
Ms.

Andrea Ceron

Andrea G Cerón is the Secretary to the MTSS Assistant Director of Curriculum and Instruction and MTSS Administrator for School District U-46.

She works in collaboration with the Assistant Director and MTSS Administrator as a bridge to The MTSS Leads and Coaches along with the Principals, Assistant Principals and Secretaries to ensure communication for consistency of collection of data and program integrity for a successful school year.

Ms. Cerón has been an Elginite since 1975. She was a student of U-46 from 1975 until graduation in 1988. She has been in the Education field for over 28 years.

She worked in the past with U-46 as a Family School Liaison the early 90's, Came back to U-46 in 2018 where she was the Truancy Interventionist at Larkin High School and was a Family School Liaison for a few weeks at Coleman Elementary prior to joining the MTSS Team.

Andrea has worked at Elgin Community College in the Adult Basic Education Center (ABEC) Department which served the General Education Diploma(GED), Adult Basic Education (ABE), English as a Second Language (ESL) and Citizenship classes at what use to be Fountain Square Campus downtown Elgin, after graduating from Elgin High School. Kane County Regional Office of Education serving the Truancy, Teacher Certification, Professional Development, GED Testing, Bus Driver Training Classes and Life Safety Departments and assisted in The Kane County Educator of the year Banquet. District 300 she worked at Carpentersville Middle School as a Bilingual Clerk and Dean's Office Secretary and later a Principals Secretary at Parkview Elementary for 13 years.

Andrea also has experience in the Manufacturing Field as a Machine Operator, Lead Trainer, Training Department Manual Creator, Quality Control, and Supervisor for an Aluminum Company, Plastics Companies, and Medical Device company. In which she received Business Management courses through the company and Mc Henry Community College.