4th Annual Dual Language Parent Academy - Saturday, Nov. 9 at Elgin High School
The Dual Language Parent Academy, designed for parents of preschoolers through 10th graders in the U-46 Dual Language program, is hosted by the English Langauge Learners (ELL) department with support from the Gail Borden Public Library. It aims to inform and empower families to prepare students for bilingualism and biliteracy in the 21st century and is held at Elgin High School, 1200 Maroon Drive, Elgin.

The event will start on Saturday, Nov. 9 at 8:30 a.m. with a light breakfast accompanied by multicultural entertainment, followed by a keynote speech from Sylvia Acevedo, the CEO of the Girl Scouts of the USA and a former rocket scientist at NASA's Jet Propulsion Laboratory. Dr. Carmen Ayala, the Illinois State Superintendent, will also be attending as a special guest and speaker. There will be a panel with parents and students, and multiple breakout sessions on topics including AP courses, special education, digital safety, and strategies to support students' language development and academics.

Parents can also engage in make-and-take activities and other tools that will extend their child's education at home. There will be activities led by Gail Borden Public Library for younger children as well.

This fun, free and informative event will wrap up by 12:30 p.m. You can find a general schedule for the morning and a more detailed schedule here.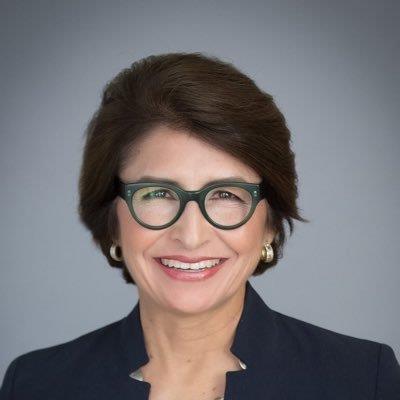 Phone:
Email:
Degrees and Certifications:
Sylvia Acevedo - Keynote Speaker

Sylvia Acevedo, the keynote speaker for the 2019 Dual Language Parent Academy, was appointed CEO of Girl Scouts of the USA in May 2017. She was a Girl Scout growing up in Las Cruces, New Mexico, and credits the organization for fostering her passion for space, science, and math.

Ms. Acevedo began her career as a rocket scientist at NASA's Jet Propulsion Laboratory, where she created algorithms and analyzed data from Voyager 2's spacecraft flyby of Jupiter and two of its moons. She has also been an engineer and executive at Apple, Dell, Autodesk, and IBM.

Ms. Acevedo has been recognized widely for her accomplishments in business and education, and for her work to bring more girls into the STEM pipeline. In 2018 she was named one of Fast Company's "100 Most Creative People in Business." Forbes named her as one of America's "Top 50 Women in Tech," and in 2019 InStyle magazine placed her on its list of "The Badass 50: Women Who Are Changing the World." Just this October, she received a Hispanic Heritage Award for Leadership from the Hispanic Heritage Foundation, a nonprofit established by the White House in 1987.

She holds a bachelor of science degree with honors in industrial engineering from New Mexico State University and was one of the first Hispanic students to earn a graduate engineering degree from Stanford University, a master of science in industrial engineering. She is the author of "Path to the Stars: My Journey from Girl Scout to Rocket Scientist," a memoir for middle school students that inspires readers to live the lives of their dreams.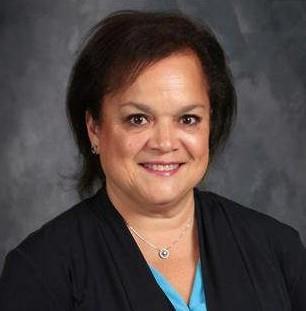 Phone:
Email:
Degrees and Certifications:
Dr.

Carmen I. Ayala - Special Guest and Speaker

Illinois State Superintendent of Education Dr. Carmen Ayala will be attending the Dual Language Parent Academy as a special guest to observe the event, meet family and staff, and to deliver remarks.

She was appointed to Illinois' top education post in February 2019 and has more than 30 years of education experience, including having served as the superintendent of the Berwyn North School District 98, an assistant superintendent in Plainfield District 202, and as a director in Community Consolidated School District 300. She began her career teaching in Chicago Public Schools and also taught in the Aurora East School District 131 as well as serving as its assistant superintendent, director of Bilingual Services.

Dr. Ayala received her Bachelor of Arts from Mundelein College, her MBA from Dominican University, and her Ph.D. in educational leadership and policy studies from Loyola University of Chicago. She is the first woman and first person of color to hold the state superintendent position full-time and not in an "acting" capacity.