Kindergarten 2023-2024
Getting Started
To be eligible to enter kindergarten next fall, children must be 5 years old on or before September 1, 2023.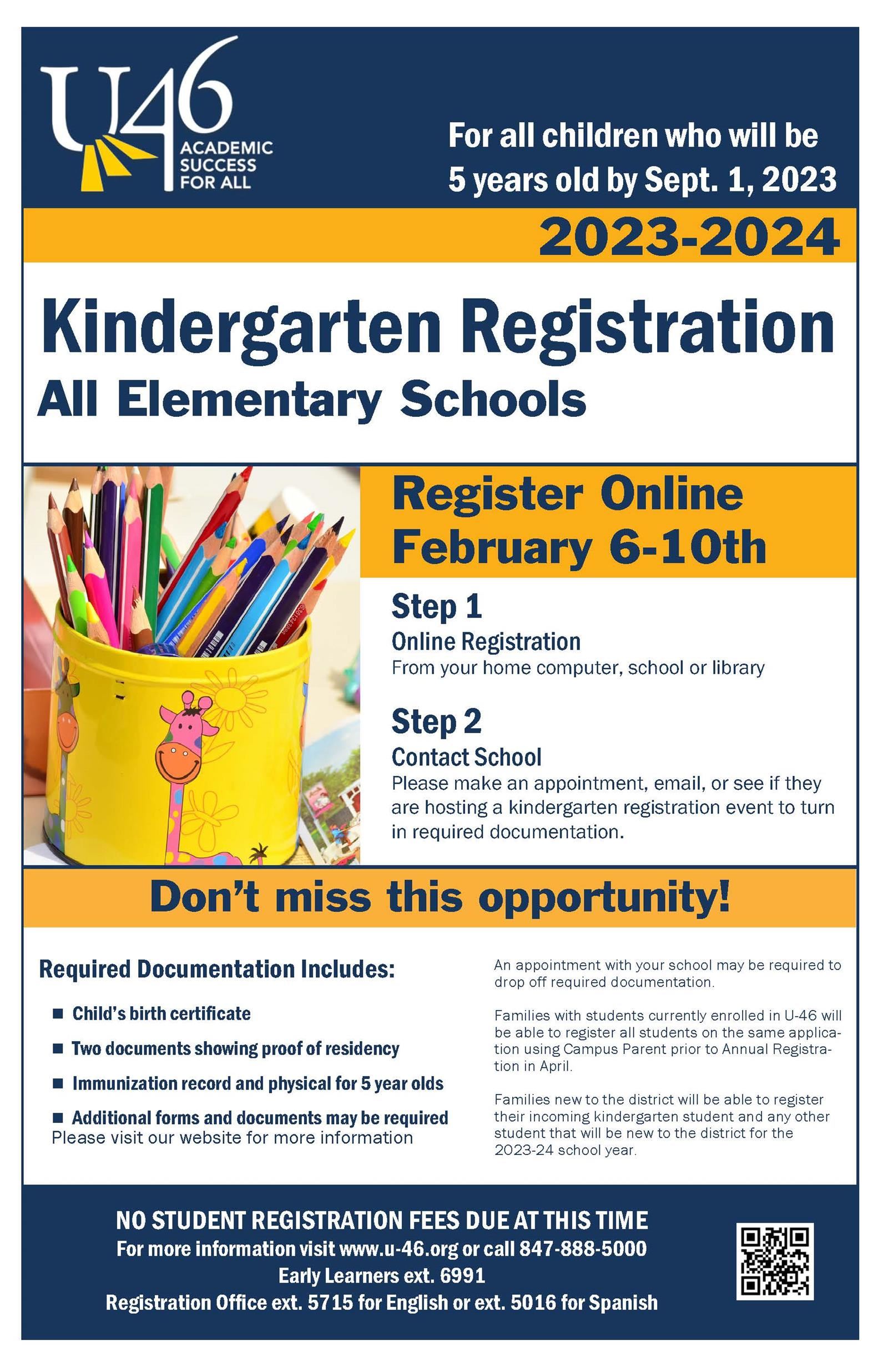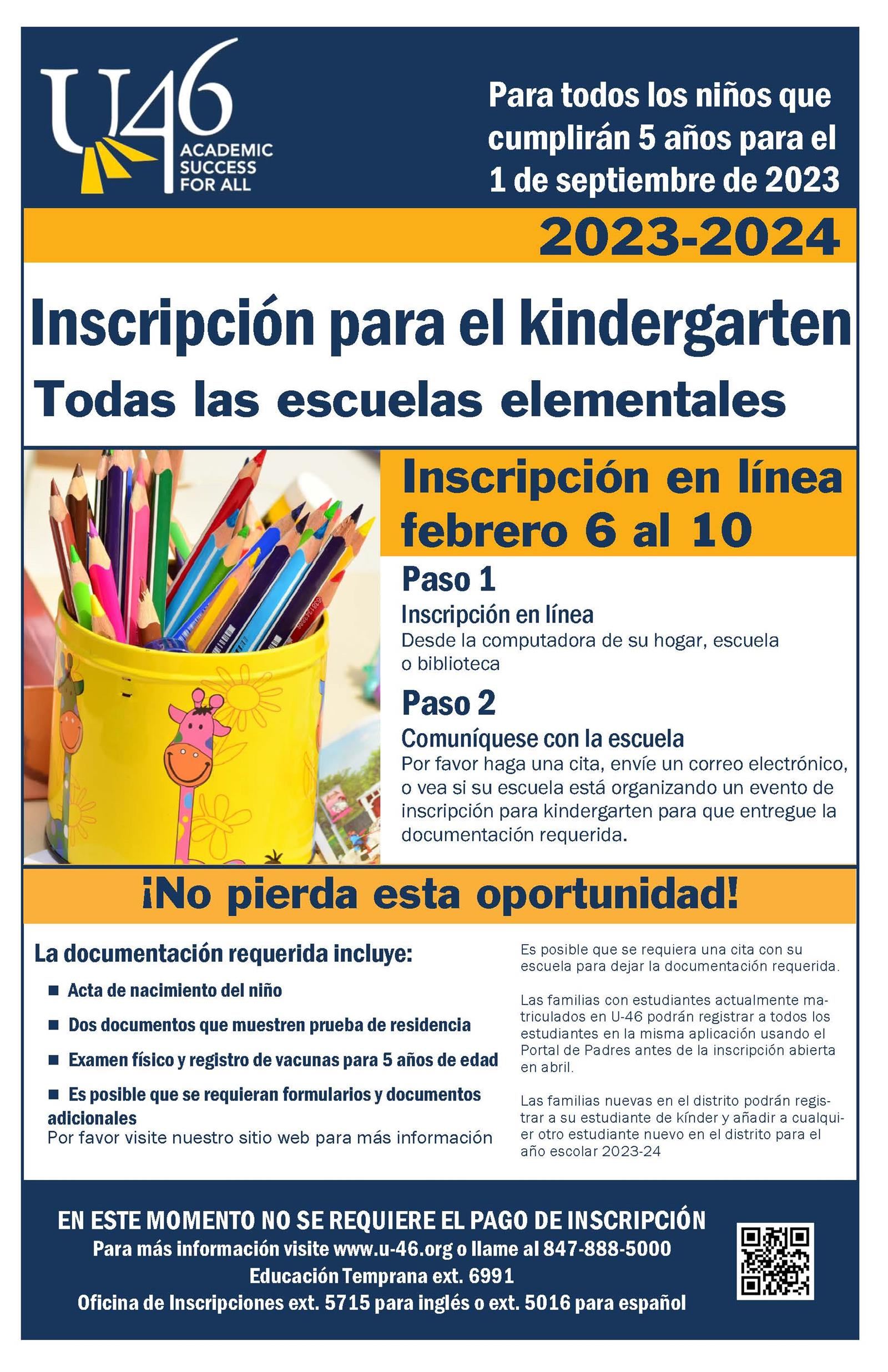 We want to welcome your incoming kindergarten student to School District U-46... and encourage you to register when Online Registration opens on February 6th! You might wonder why U-46 starts kindergarten registration in the winter, but the early start allows us to make plans for staffing and transportation — and start building relationships and sharing important information with incoming families.

As your child's journey in the state's second largest school district gets underway, we urge you to look into our award-winning Dual Language program, which is open to incoming kindergarten and 1st grade students. To learn how to move forward with kindergarten registration, click on the link below. If you have any questions about registration, please click on "Student Registration" or "Early Learners" in Let's Talk, our online customer service tool.