U-46 Student Registration
2019-20 Registration is Now Open!

Students Returning to District U-46 for 2019-2020

All Returning Families MUST be registered online by May 31, 2019!
Online Registration is a simple way to register all your students at one time from the convenience of your home. At the end of March, registration instructions will be mailed to each family's home address. The envelope is marked with an ORANGE box indicating that your registration information is enclosed. It contains a yellow sheet with your Parent Portal username and password. If your password is listed as ******, you have previously created your own password.

To complete online registration, click on the link entitled "Infinite Campus Parent Portal."
Please take a note of your Application Number located on the top right corner while you are filling out the application. This will come in handy if there are any questions about your application.

For returning families, the process takes about 15 minutes, add 5 minutes for each student in your registration. Most of the application will be review and confirmation, but there are a number of new sign-off this year for grades 7-12.

If you have a student in grades PK, K, 6, 9 and 12, there is an option to upload your child's physicals and/or immunizations right into the Registration Application. For more info on requirements, see "Health Requirements" below.

NEW!
A technology fee of $25 has been added to registration fees for Grades 5-12, to cover repair insurance for Chromebooks being assigned to students in these grades. Please follow this link for more information on the 1:1 with Chromebooks program.

---

Current Families must register in person if:

You have moved and need to update your address.

You have a new kindergarten student who was not pre-registered. Please complete online registration and add this student to your online application as a New Student. Then, contact the school or the Registration Office to make an appointment to turn in your child's birth certificate and your proof of residency. Your kindergarten student will not be scheduled into a class until all required paperwork is received.

You have a new preschool student. Preschool age children need to be screened in order to qualify for placement. Please call 847-888-5000 ext. 6094 to make a screening appointment. New or returning preschool students will not be scheduled into a class until all required paperwork is received.

PLEASE NOTE!

Due to construction at the Educational Services Center the Student Registration Office will be taking appointments only.
There will be no Registration Events at the ESC this summer.


If you are new to the district, moving over the summer, or need assistance, please call 847-888-5000, Ext. 5715 or Ext. 5016 (para Español) for an appointment.

---

To be fully registered, the following must be completed:

Online Registration Application Submitted

Approved Proof of Residency on file at each school

Up-to-Date Medical Information on file at each school

Required Fees Paid in Full

To print a Proof of Enrollment letter for your student, or to check on the status of your student's registration, go to the Registration Checklist. Use your Infinite Campus Parent Portal username and password to log in.

Current U-46 Parents who still need to pay fees for this school year can click here for the Infinite Campus Parent Portal. You will need your Infinite Campus Parent Portal username and password. You will receive a confirmation when you have successfully submitted your payment. If you registered prior to March 26th, fees have now been applied for each student.

---

Proof of Residency

All current U-46 students with a change of address, or new students to the district, must go to their new school to register. The following is required to prove residency:

Two (2) Proofs of Residency as indicated in the form above

If you cannot provide the required documents, please contact Project Access at 847-888-5000 ext. 6768 or 6765.

Please note: Certain proofs of residency require annual updates, or when a document expires. If requested, the information will need to be turned into your child's school before registration is considered complete. ALL Affidavits of Residency must be updated annually.

Click here to find your school's phone number and website.

---

Health Requirements

Students entering Preschool, Kindergarten, 6th, 9th, and 12th grade are required to submit health records to the school. Click here to see the requirements for your student. As an option, you may upload your child's physical and/or immunization records right to the Registration Application, or you may email them to the Health Services Department. For questions, please email healthservices@u-46.org.

---

Registration Fees

All required registration fees must be paid in full to be considered fully registered and to avoid additional fees. Required fees include: Instructional, Gifted/Academy, Driver's Education fees. A technology fee of $25 has been added to Student Registration Fees for Grades 5-12, to cover repair insurance for Chromebooks that will be provided by the district for each of these students. If you registered prior to March 26th, fees have now been applied to your student's account.


Accepted forms of payment:

Online payment: Debit/Credit Card and checking/savings account payments accepted online. No processing fees charged! Payments may be made through the Infinite Campus Parent Portal. Sign in to the Parent Portal and then click on "Payments".
Payment in person:

Cash/Money Order - Accepted at all school levels

Debit/Credit Card - Accepted at Middle and High Schools only.

Optional fees must be paid at your child's school. See your school's website for more information. Optional fees include: Parking permit, customized yearbook, activity card fees.

For Athletic Fee payment options, please see your High School's Athletic Website.

---

Transportation and Busing Questions?


Please visit the Transportation website or call 847-888-5000 ext. 5095.

---

Student Registration Office Contact Information

The objective of the Student Registration Office is to support learning for all U-46 students through efficient and accurate student registration. If you have a question that is specific to your student's school, please contact the staff at your school or visit the school's website. For other questions, please contact the Student Registration Office through the Contact Us link on the left for a prompt response.

Lynn Ward, Registration Coordinator
847-888-5000 Ext. 5715

Rosa Ramirez, Registration Secretary
847-888-5000 Ext. 5016 (para Español)

Department E-mail: Registration@u-46.org

Fax: 847-608-2759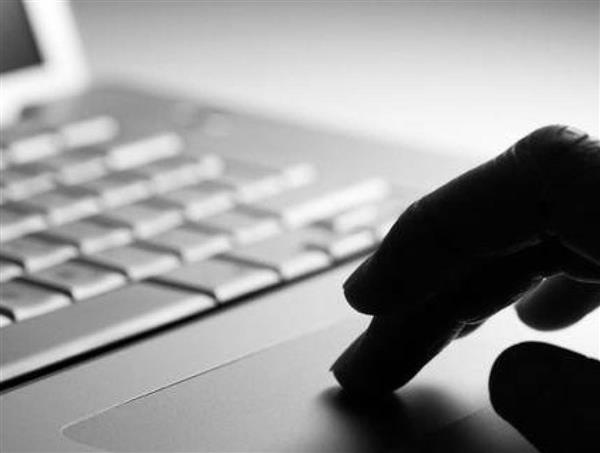 ALL Returning Students MUST Be Registered by May 31st!

This guide can answer some questions you might have about registration in a format that you can print and take with you.

¡La fecha límite para inscribir a los estudiantes que regresan al Distrito es el 31 de mayo!
Students New to District U-46
Please Select this Link for more information.

Please Note!
Due to construction at the Educational Services Center over the summer the Student Registration Office will be taking appointments only. There will be no Registration Assistance Events at the ESC this summer. If you are moving over the summer, or new to the district, please take this into consideration.