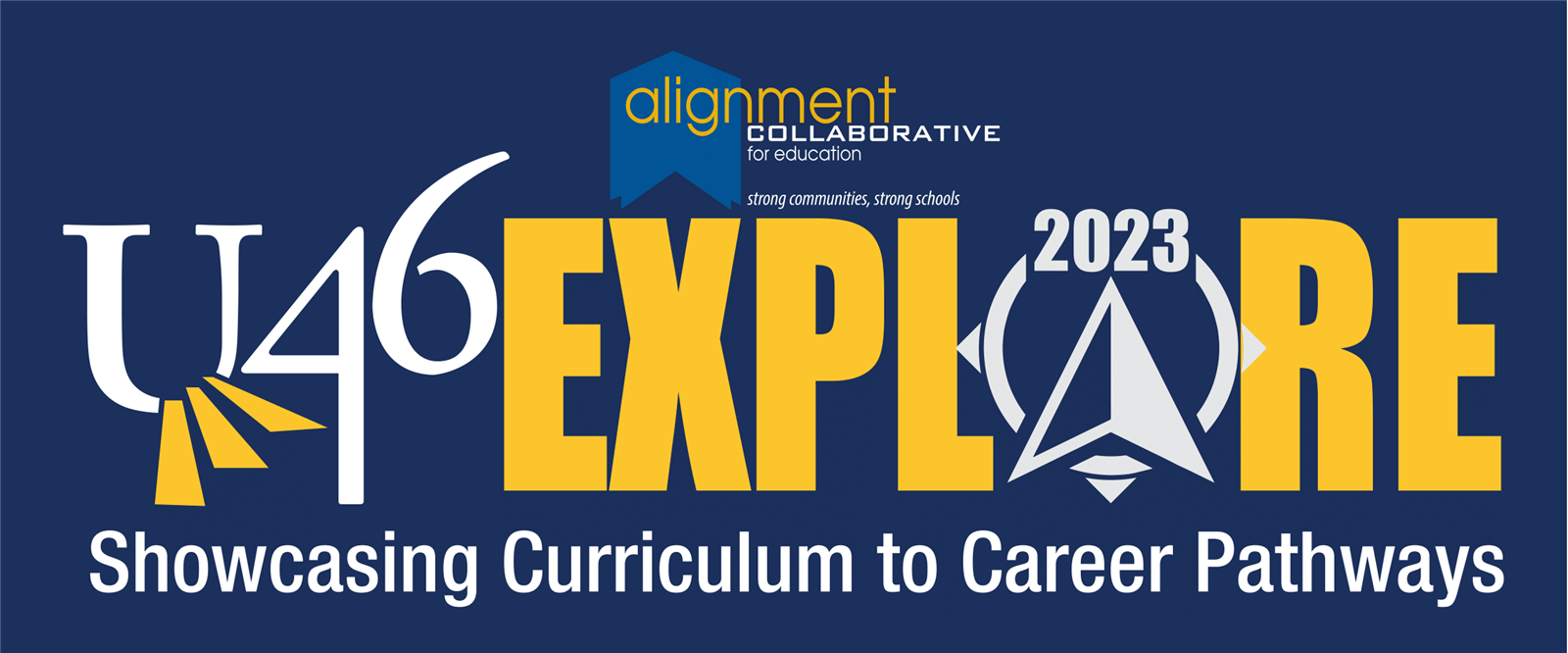 Explore is the District's annual curriculum and career expo for 8th graders, and it is being held as an in-person event at the NOW Arena on Thursday, Oct. 5, 2023.

Each 8th grader has worked in SchooLinks — a digital college and career planning system — to learn which career clusters align with their interests and aptitudes. Using this information, they will work with counselors to select a career pathway to learn more about on Oct. 5. The middle school counselors have also created pre-lessons and post-lessons so students better understand how their career exploration, interests, and insights can be applied to their coursework at U-46 as well as planning for their future. Students will also have the opportunity to learn about each of our Magnet Academies.

The event will be conducted during the normal school day hours. Parents should talk to their children to make sure they understand what is expected of them on Oct. 5 and also to learn about what areas they will be investigating.

Families of 8th and 9th grade students are encouraged to join us from 5 p.m. to 8 p.m. on Wednesday, Oct. 4, 2023 at the NOW Arena, 5333 Prairie Stone Parkway, Hoffman Estates for the Explore Family Night.

This event will showcase educational pathways, local businesses, high school programs, and our Magnet Academies. (Note: Only current 8th grade students can apply to the Magnet Academies at this time).

Once again, the Alignment Collaborative for Education is partnering with U-46 to organize the event. Alignment is a non-profit local organization that brings together community resources and initiatives to support District U-46 priorities.
October 4th Schedule

5pm-6pm Exhibitor Showcase

6pm-6:10pm Large group presentation for families discussing Explore and Career Pathway opportunities

U-46 Magnet Academy and Career Pathway Presentations

6:15pm-6:30pm STEM Presentation (Bartlett High School)

6:35pm-6:50pm VPAA Presentation (Larkin High School)

6:55pm-7:10pm LEAD Presentation (Streamwood High School)

7:15pm-7:30pm IB Magnet Presentation (Elgin High School)

7:35pm-7:50pm BEACON Presentation (South Elgin High School)

7:50pm-8pm Closure