Thanks to one generous donor who made a matching gift, all donations on November 28 were doubled this year ...

and our students and teachers will benefit from your generosity!

Your money is used to award scholarships and grants in U-46 schools.

We welcome your donation to the U-46 Foundation any time of year.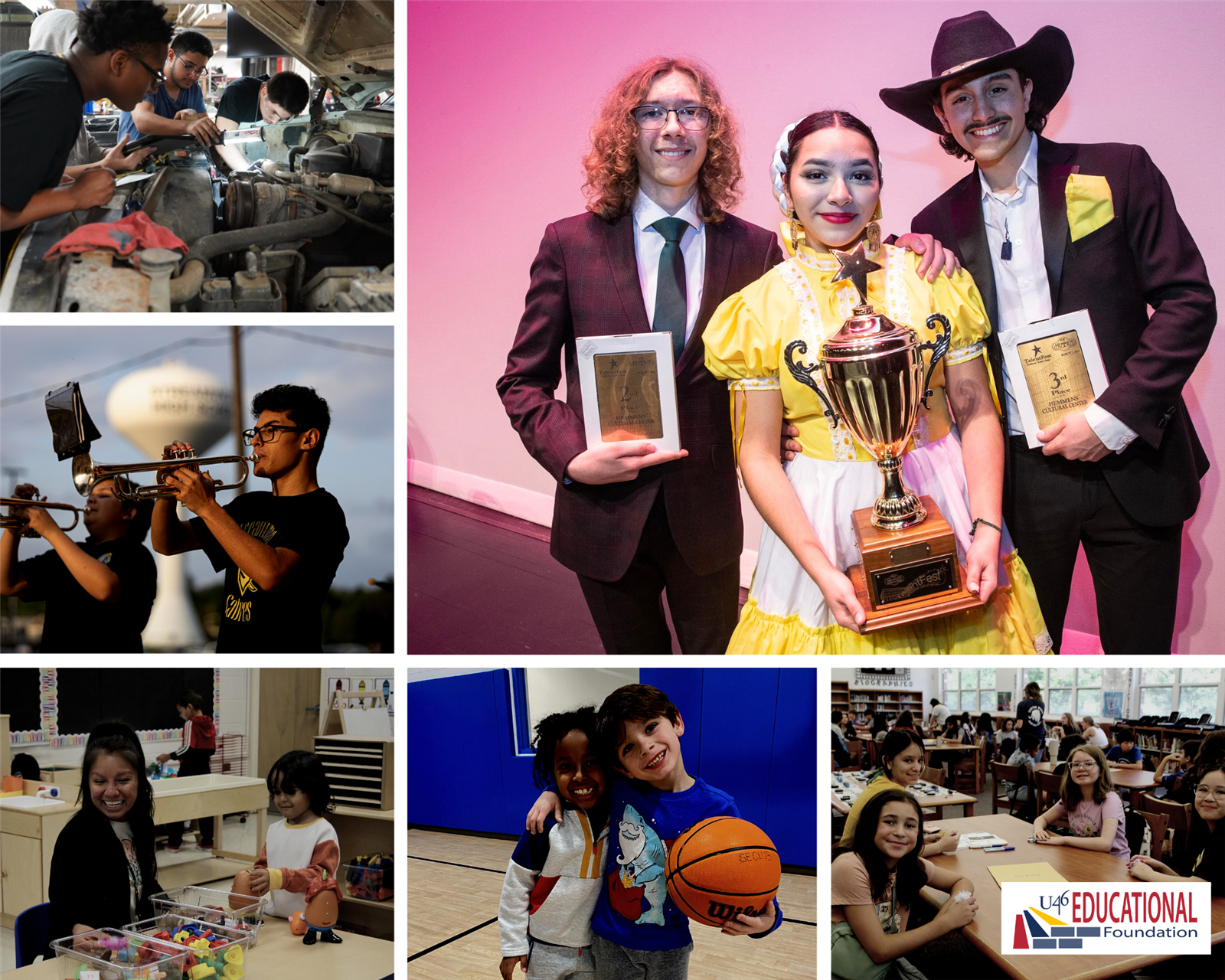 Teacher/Staff Grants
Grants from the U-46 Educational Foundation fund our teachers' and staff's bright ideas, creating opportunities that expand student learning and well-being. Grants also help our community partners who are doing important work in our area to benefit U-46 students.

In the past three years, the Foundation has proudly funded 67 grants to teachers, staff, and community partners for a total of more than $68,000.

Click here to read more about the grants awarded in 2022-23.
Click here

to read more about the grants awarded in 2021-22.

Click here to read more about the grants awarded in 2020-21
Scholarships
Thanks to your generous support, the U-46 Educational Foundation has given away more than $418,000 in scholarships to U-46 seniors. Click here for a list of our 2023 scholarship recipients.

The U-46 Educational Foundation manages several scholarships including:

The Dr. Jean Bowen Scholarship Fund

Are you a student wanting to apply for a scholarship? Go to this page to find out more about applying.

As the leading provider of scholarships for deserving U-46 students, we are proud to offer so many opportunities for our seniors. We work in collaboration with many local organizations and individuals, and we thank our scholarship providers for thinking of us as good stewards of your investment.

To learn more about establishing a scholarship or donating to existing ones, individuals, community groups, families, or businesses should contact the U-46 Educational Foundation at foundation@u-46.org.
Are you a

U-46 ALUMNUS ???

Register as a U-46 alum and the Foundation will be able to reach you with information about reunions, events at your high school, mentoring opportunities, Distinguished Alumni recognition, and more!
Contact Us
U-46 Educational Foundation

355 E. Chicago St., Elgin, IL 60120
Email: foundation@u-46.org
Phone: 847-888-5000, ext. 5040