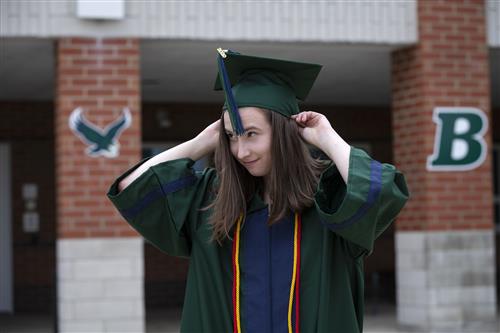 What school will you be attending in the fall?
Michigan State University
Major/minor?
Mechanical engineering
What is the most important thing you learned in high school?
The most important thing I learned in high school was that you should not get upset by the little things.
What is your favorite high school memory?
My favorite high school memory is goofing around with my junior year lunch table.
What was your favorite class or learning experience?
My senior tech class.
Share your best advice for incoming freshmen.
Try not to overthink things and take advantage of the opportunities you are given.
What or who do you account for your academic success and ranking in the top 2 percent of your senior class?
My academic success is due to my own hard work. As well as the support from my amazing teachers and classmates.
What are you learning about yourself and the world as we collectively face this global pandemic?
I am learning that I love learning new skills and that sometimes taking things slow, instead of leading fast-paced and hectic life most of us lead, can be a good thing.