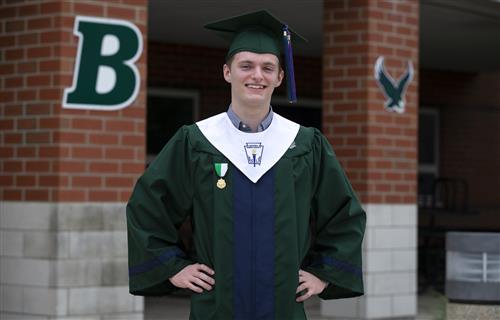 What school will you be attending in the fall?
Purdue University.
Major/minor?
Mechanical Engineering.
What is the most important thing you learned in high school?
I learned to not be afraid to try new things.
What is your favorite high school memory?
Going to Mr. Lorber's classroom during lunch.
What was your favorite class or learning experience?
Making the marble sorter in my PLTW Principles of Engineering class.
Share your best advice for incoming freshmen.
Have good relationships with your teachers.
What or who do you account for your academic success and ranking in the top 2 percent of your senior class?
My friends, for encouraging me to succeed.