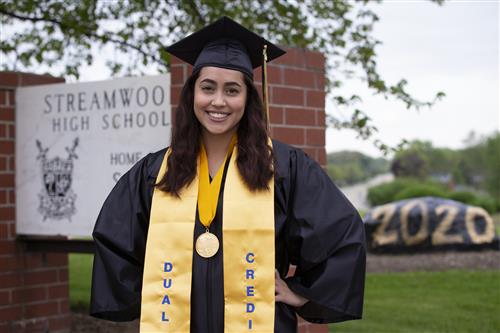 What school will you be attending in the fall?
Saint Xavier
Major/minor?
Nursing
What is the most important thing you learned in high school?
To never lose sight of who you truly are.
What is your favorite high school memory?
Junior year prom.
What was your favorite class or learning experience?
Completing senior year at ECC
Share your best advice for incoming freshmen.
Take advantage of extracurriculars and dual credit classes
What or who do you account for your academic success and ranking in the top 2 percent of your senior class?
I get it from my momma!
What are you learning about yourself and the world as we collectively face this global pandemic?
This pandemic has reinforced my decision to go into the healthcare field and help people.