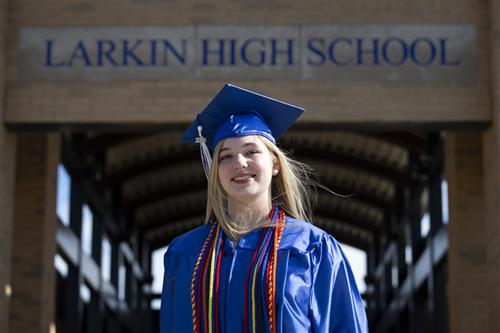 What school will you be attending in the fall?
Rose-Hulman Institute of Technology.
Major/minor?
Mechanical Engineering.
What is the most important thing you learned in high school?
Don't be afraid to ask for help.
What is your favorite high school memory?
Building a functioning robot arm with my friends.
What was your favorite class or learning experience?
Project Lead The Way, it helped me decide to pursue engineering.
Share your best advice for incoming freshmen.
Be nice to your teachers, they'll be the greatest people you'll ever meet.
What or who do you account for your academic success and ranking in the top 2 percent of your senior class?
My teachers and their encouragement.
What are you learning about yourself and the world as we collectively face this global pandemic?
That I miss being social more than I thought I would.