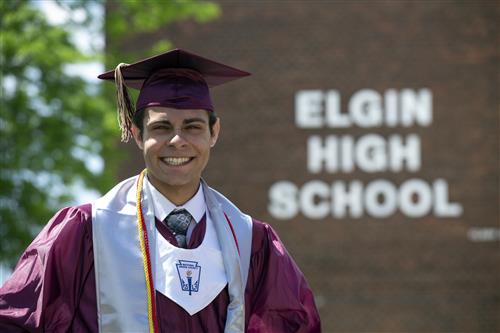 What school will you be attending in the fall?
Wake Forest University.
Major/minor?
Major: Biochemistry & Molecular Biology; Minor: Chinese Language & Culture
What is the most important thing you learned in high school?
Everyone has a story. And oftentimes, people will surprise for the better if you take the chance to talk with them.
What is your favorite high school memory?
The Gifted & Talented Academy International Trip.
What was your favorite class or learning experience?
My favorite classes were always my English classes, even though I don't care for the subject much. My teachers, Smith and Cabrera, always made me really think from different perspectives.
Share your best advice for incoming freshmen.
Be ambitious. As is the trademark of Nike, "Just Do It!"
What or who do you account for your academic success and ranking in the top 2 percent of your senior class?
My ambition to do well, natural gifts, and incredible teachers that helped me flourish.
What are you learning about yourself and the world as we collectively face this global pandemic?
I'm learning that I am one of the few people with common sense left in this world. And that many people don't like to view multiple perspectives when addressing crises such as this one.