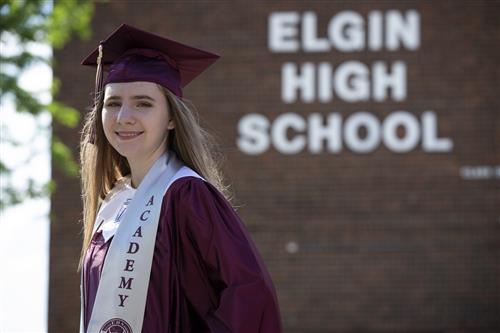 What school will you be attending in the fall?
Berry college.
Major/minor?
Pre vet/Animal science.
What is the most important thing you learned in high school?
That you need to prioritize your schedule, so you get what is most important done first and you don't get overwhelmed.
What is your favorite high school memory?
Going on a school trip to France and Spain.
What was your favorite class or learning experience?
My favorite class was AP Biology
Share your best advice for incoming freshmen.
My advice is to not stress about things that you can't control, just do your best.
What or who do you account for your academic success and ranking in the top 2 percent of your senior class?
I always tried to put my best foot forward and produced the best work that I could no matter what.
What are you learning about yourself and the world as we collectively face this global pandemic?
I never really minded being home and being by myself, but lately I have found out just how much I miss everyday interactions with people and spending time with my friends.